Mexican food is never off limits with these healthy Mexican food recipes! Big flavors and lean ingredients make them a great choice for everything from Taco Tuesdays to Cinco de Mayo and busy weeknights!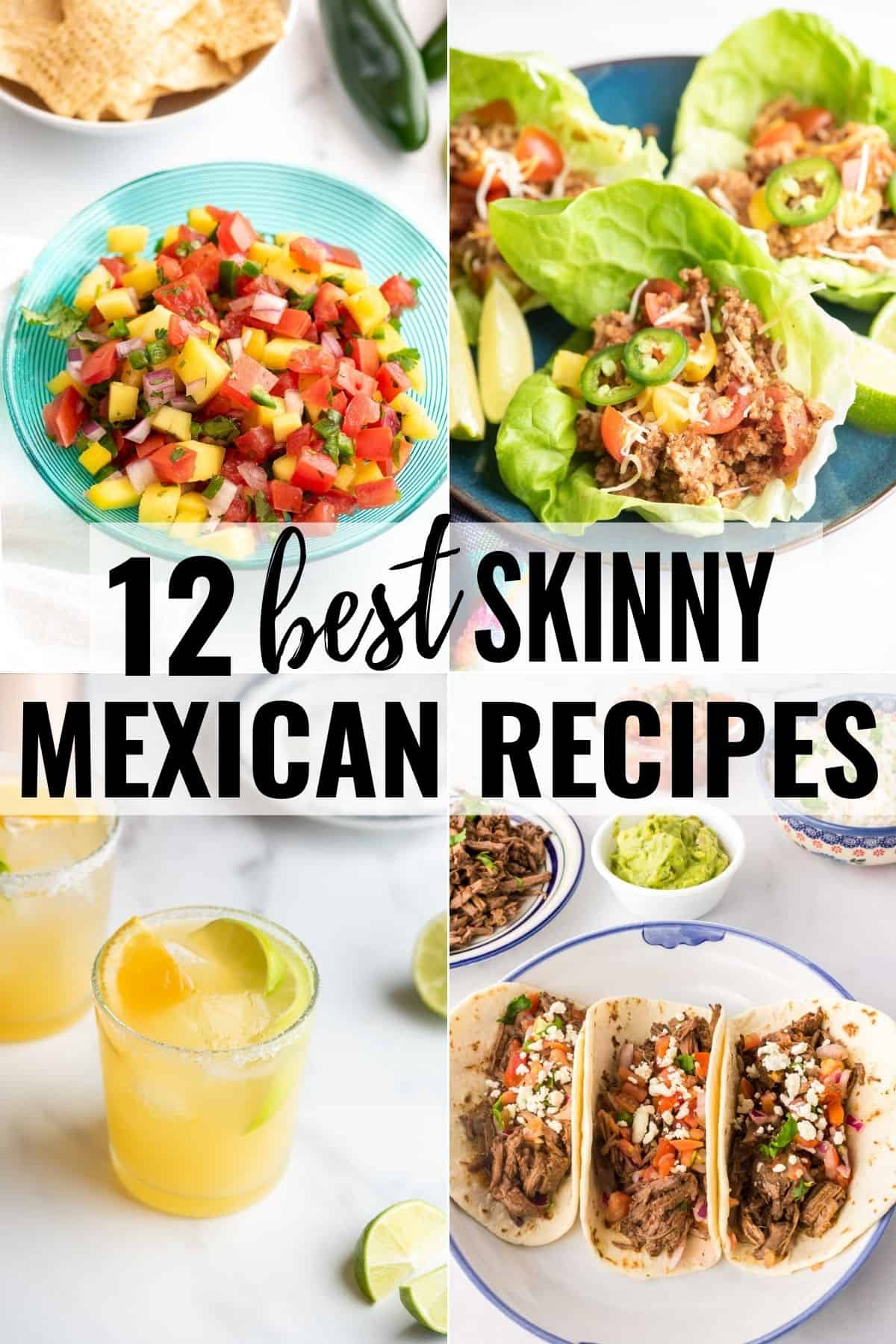 There's no question why Mexican food is a favorite. Bold flavors, steamy spices and filling ingredients make it a satisfying comfort food choice.
We've rounded up an exciting collection of healthy, slimmed down Mexican food recipe perfect for Cinco de Mayo or whenever the urge strikes. Fresh ingredients and authentic flavors make these showstoppers a hit any time.
Authentic Mexican Recipe
We are fortunate to have some international friends who have collaborated with us sharing their beloved family recipes for us to slim down (as always, using real food ingredients). These are a few favorites we know you'll love and may not have tried before. From delicious Salpicon beef salad to Adobo Chicken (great as a main dish or shredded for meal prep and other dishes), these Mexican food staples are stars.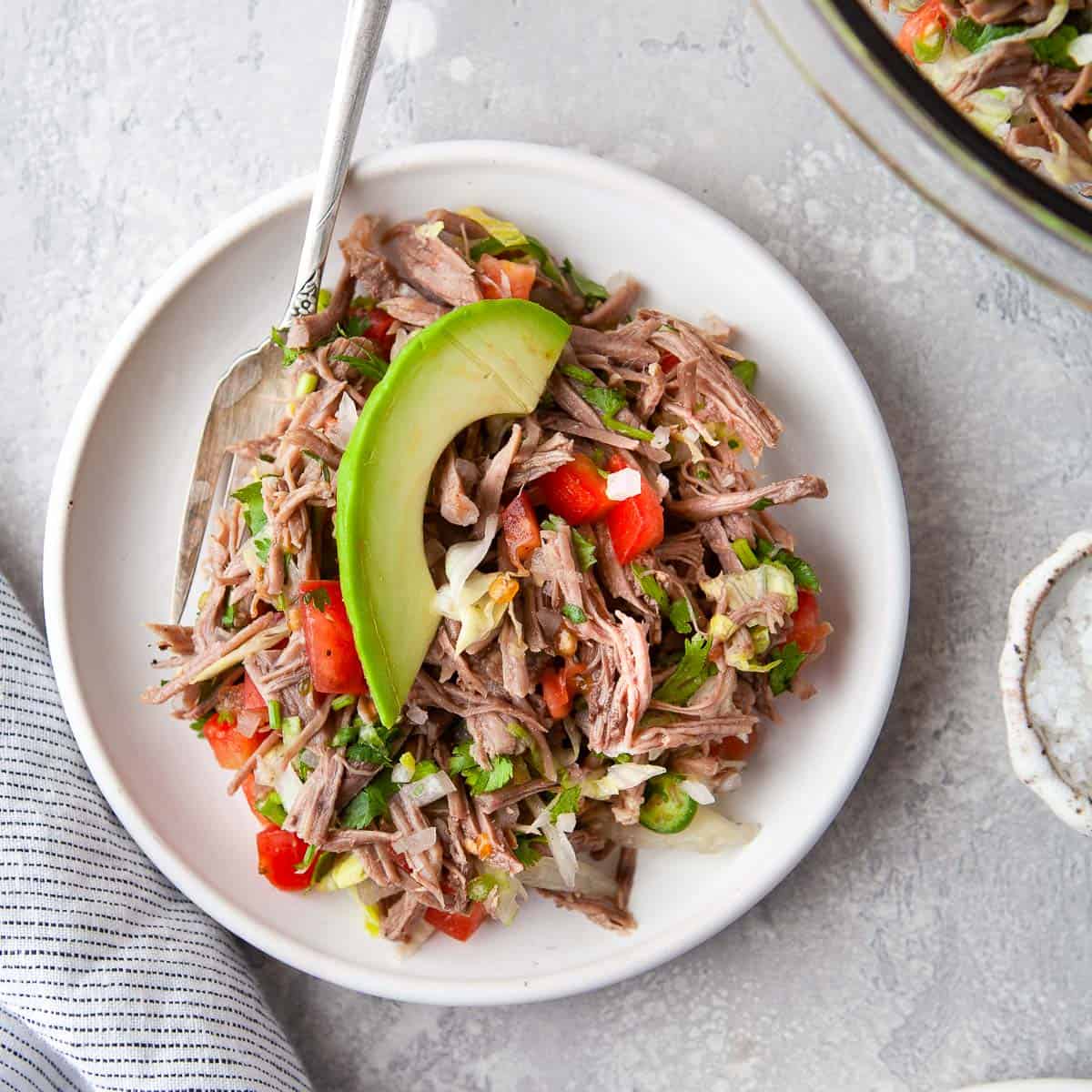 Salpicon (Mexican Shredded Beef Salad)
This delicious authentic Mexican shredded beef salad recipe (Salpicon) is bursting with great flavor. It can be eaten as a salad, on tostadas or scooped with tortilla chips.
Check out this recipe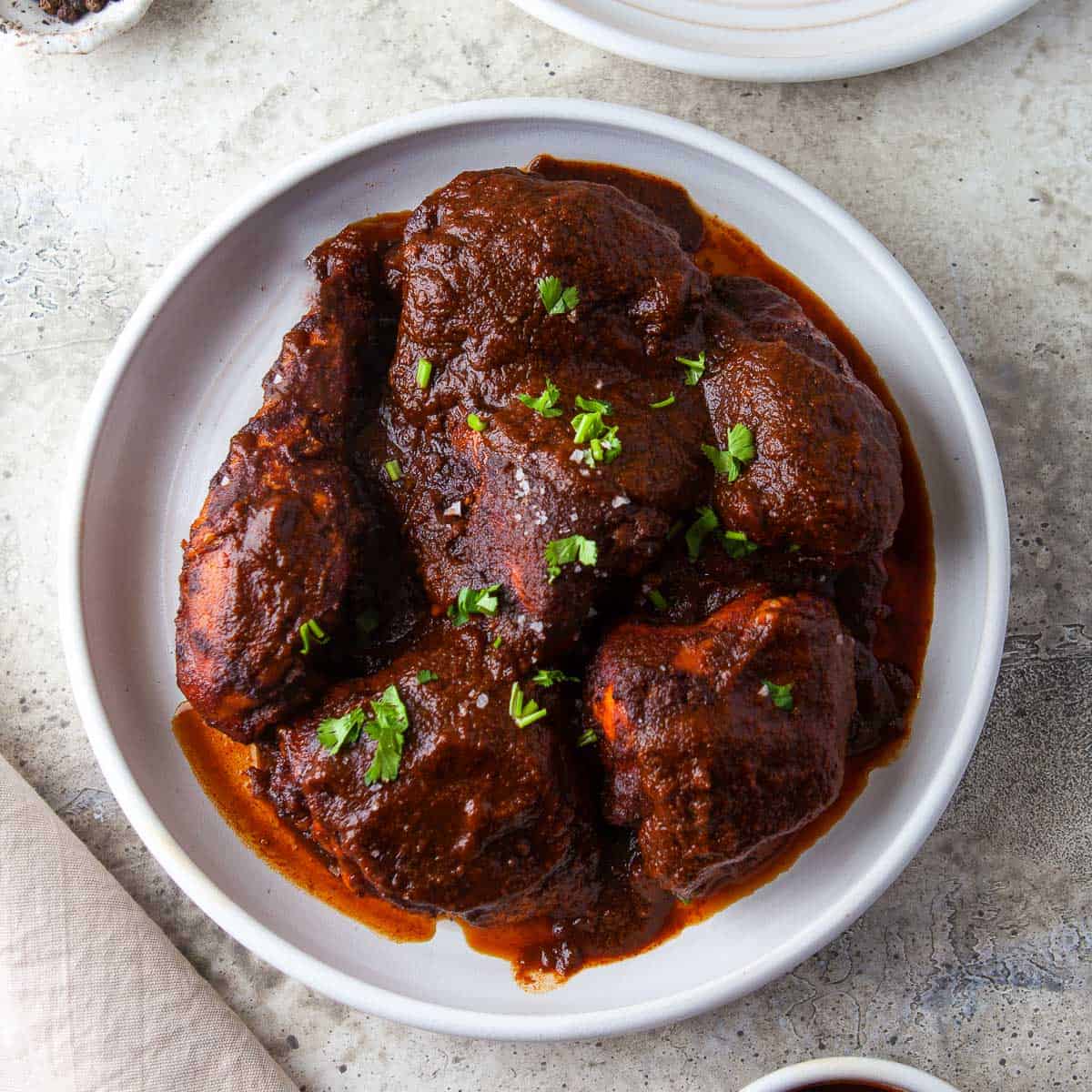 Mexican Adobo Chicken (Adobo de Pollo)
Mexican Adobo Chicken or Adobo de Pollo is an earthy, spicy delicious traditional dish. This simple recipe makes homemade sauce from three types of chilies that cooks with boneless chicken breasts.
Check out this recipe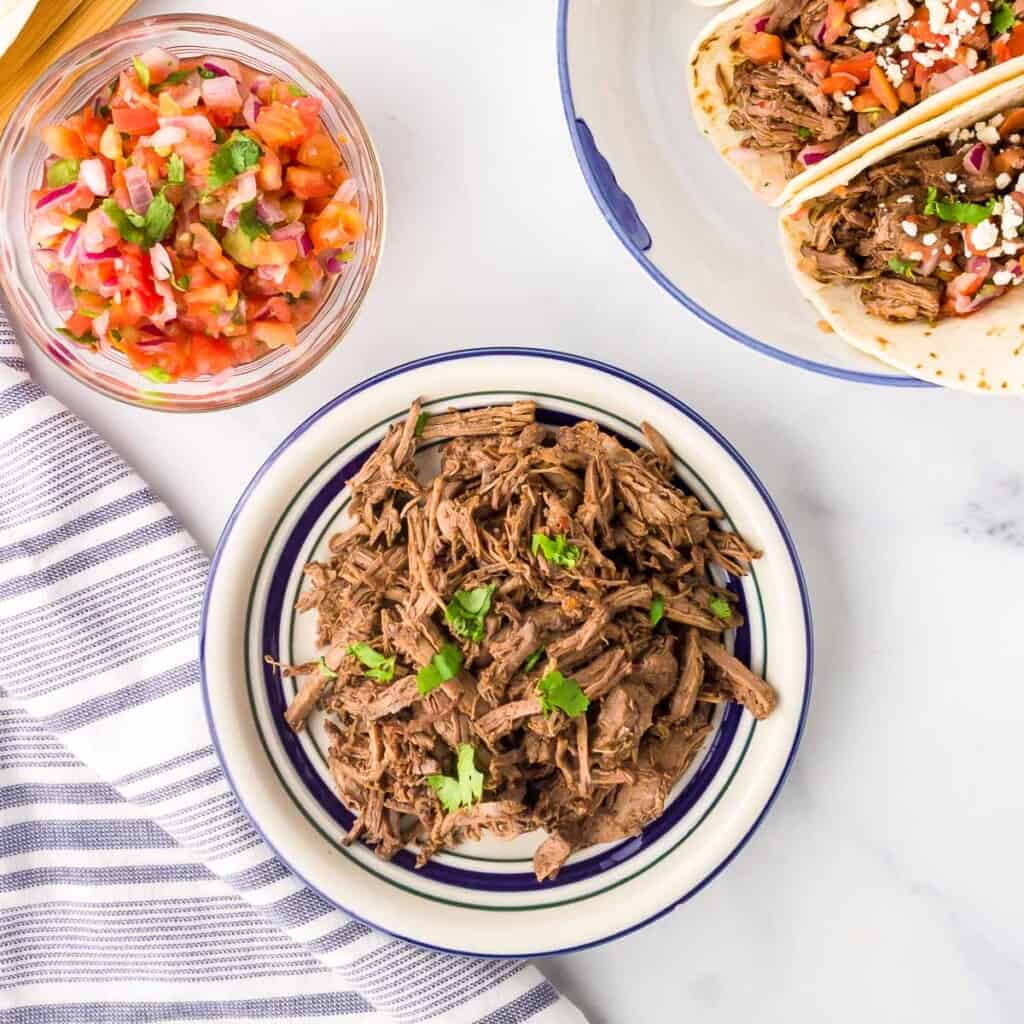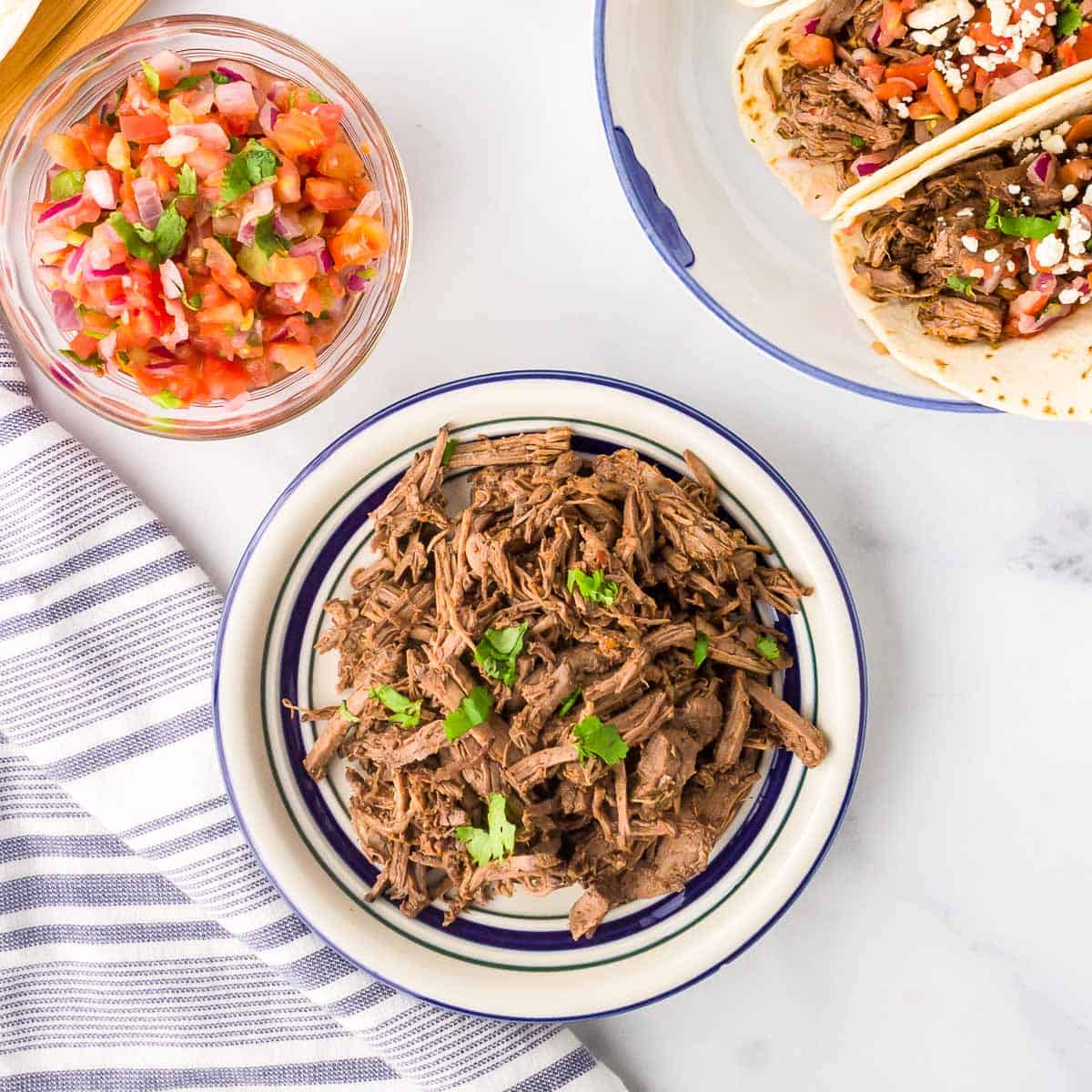 Slow Cooker Beef Barbacoa
Tender, spicy shredded Beef Barbacoa is easy to make in a slow cooker. This delicious Mexican dish is perfect for barbacoa tacos, burrito bowls, on sandwiches, salads and more.
Check out this recipe
Mexican Food Inspired Recipes
Here at Make It Skinny Please we can't keep Mexican food off our plates (and in our glasses when it comes to Skinny Margaritas and Skinny Palomas). We especially love recipes heavy on fresh ingredients and lighter on the cheesy aspect.
We think you'll agree, you won't miss the loads of cheese or fatty toppings on these recipes. The natural ingredient flavors shine bright and are so satisfying.
Whether making shredded Mexican chicken or Copycat Chipotle Chicken for as a component for other dishes like tacos (or meal prepping), or a healthy deconstructed taco in the form of Taco Black Bean Spaghetti, these easy recipes never disappoint.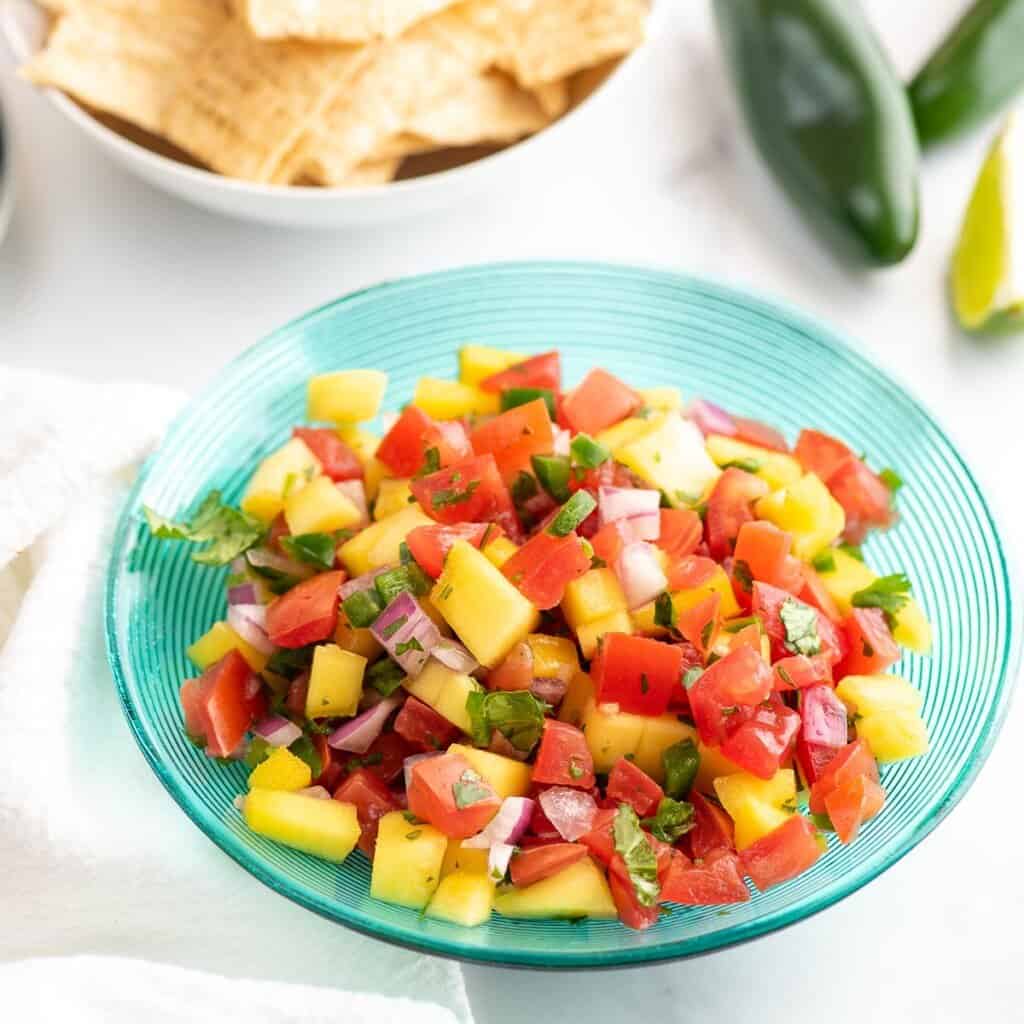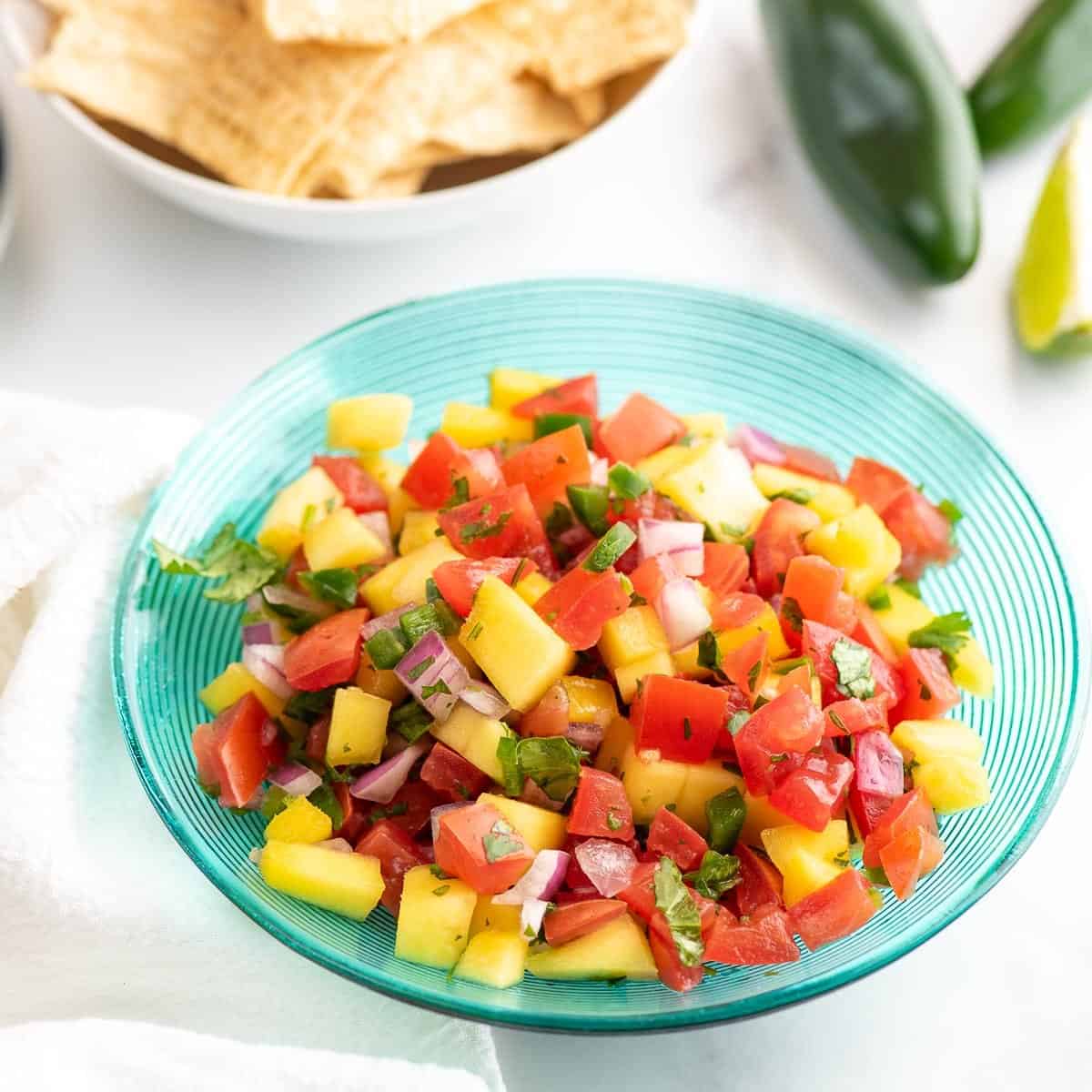 Mango Pico de Gallo
Traditional pico de gallo is taken up a notch with the addition of sweet fresh mango. It's a perfect salsa for dipping with chips or using as a salsa on cooked or grilled meat, poultry or fish.
Check out this recipe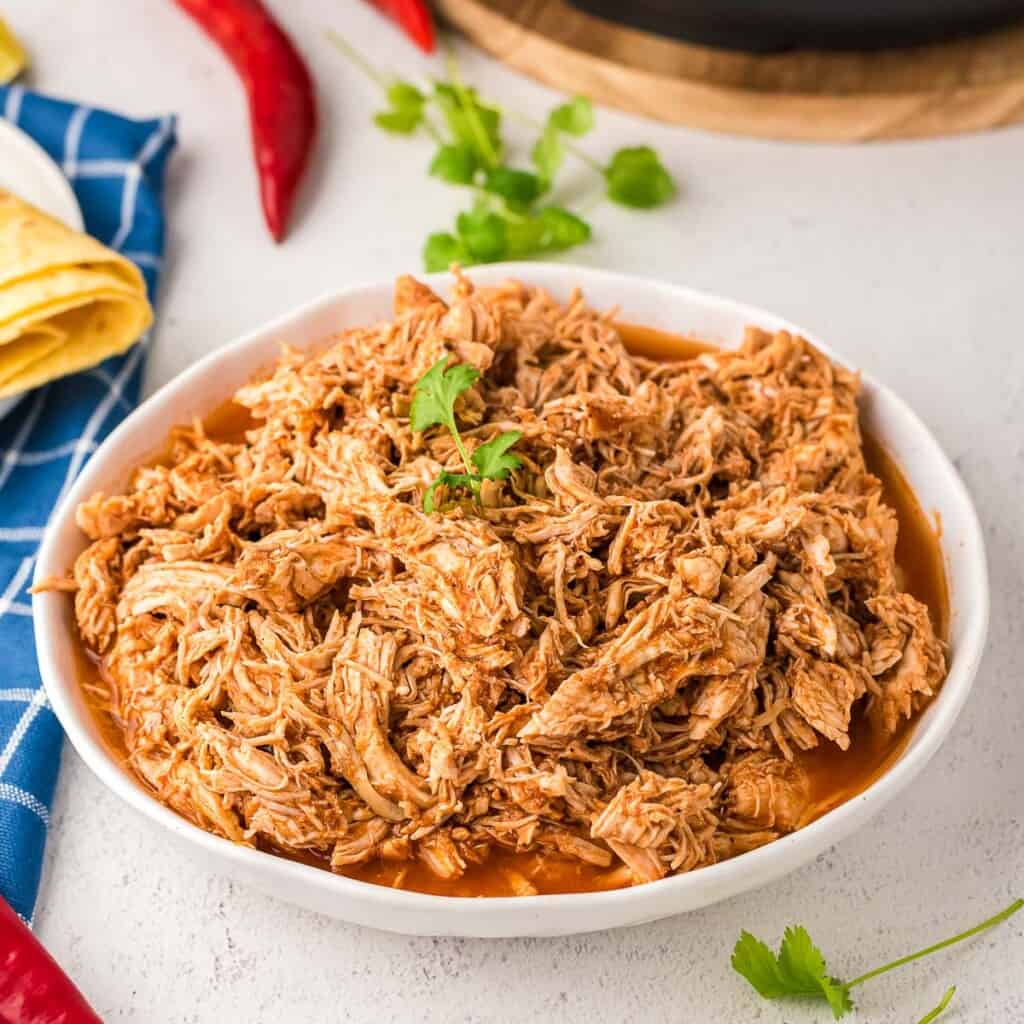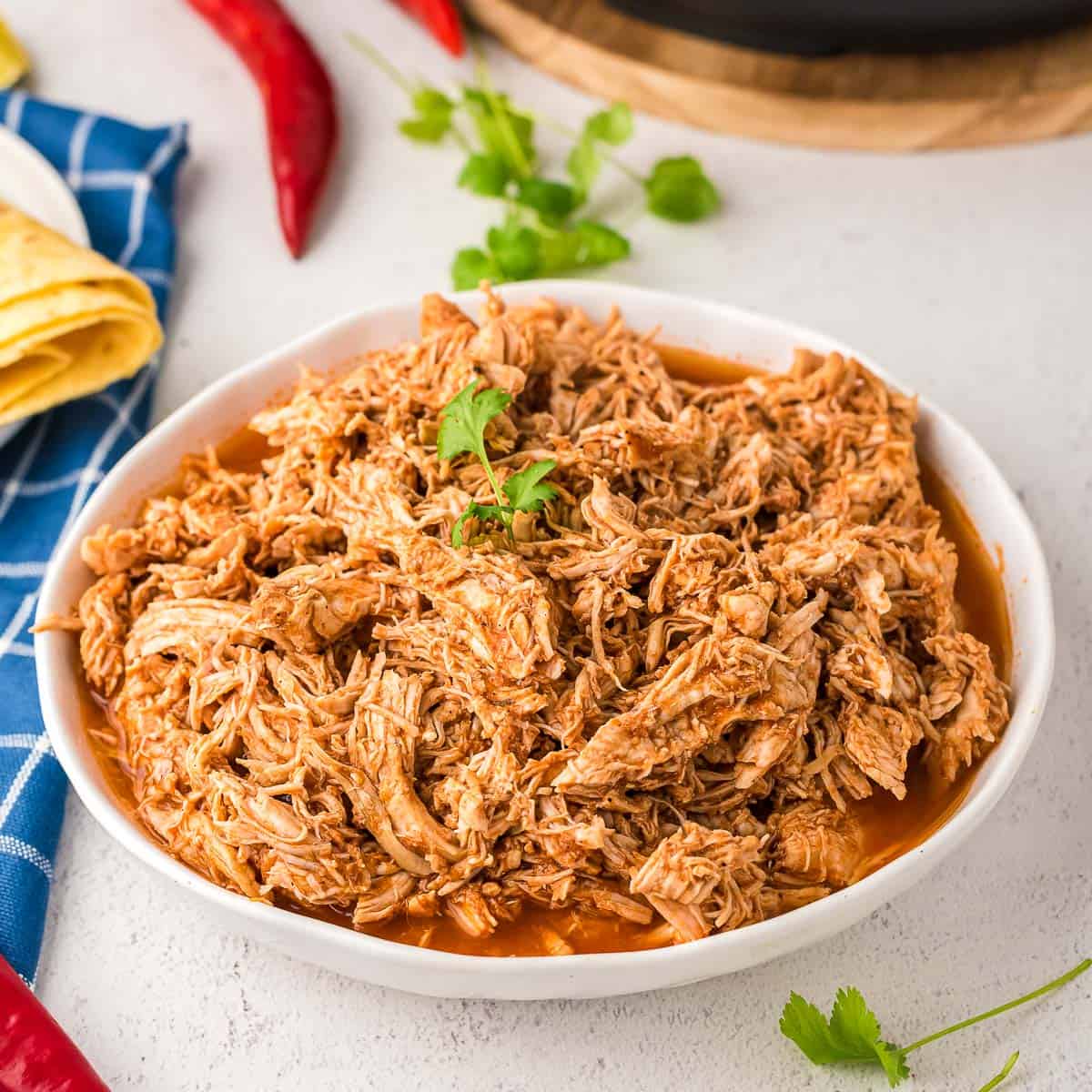 Instant Pot Mexican Shredded Chicken
Fast, easy Mexican shredded chicken is moist, delicious and perfect for use in so many dishes! A low calorie low carb recipe that's full of south-of-the-border flavor.
Check out this recipe
Air Fryer Taquitos
Crispy corn tortillas with cheesy chicken filling make these easy Air Fryer Taquitos a favorite! No deep frying for a calorie-friendly version.
Check out this recipe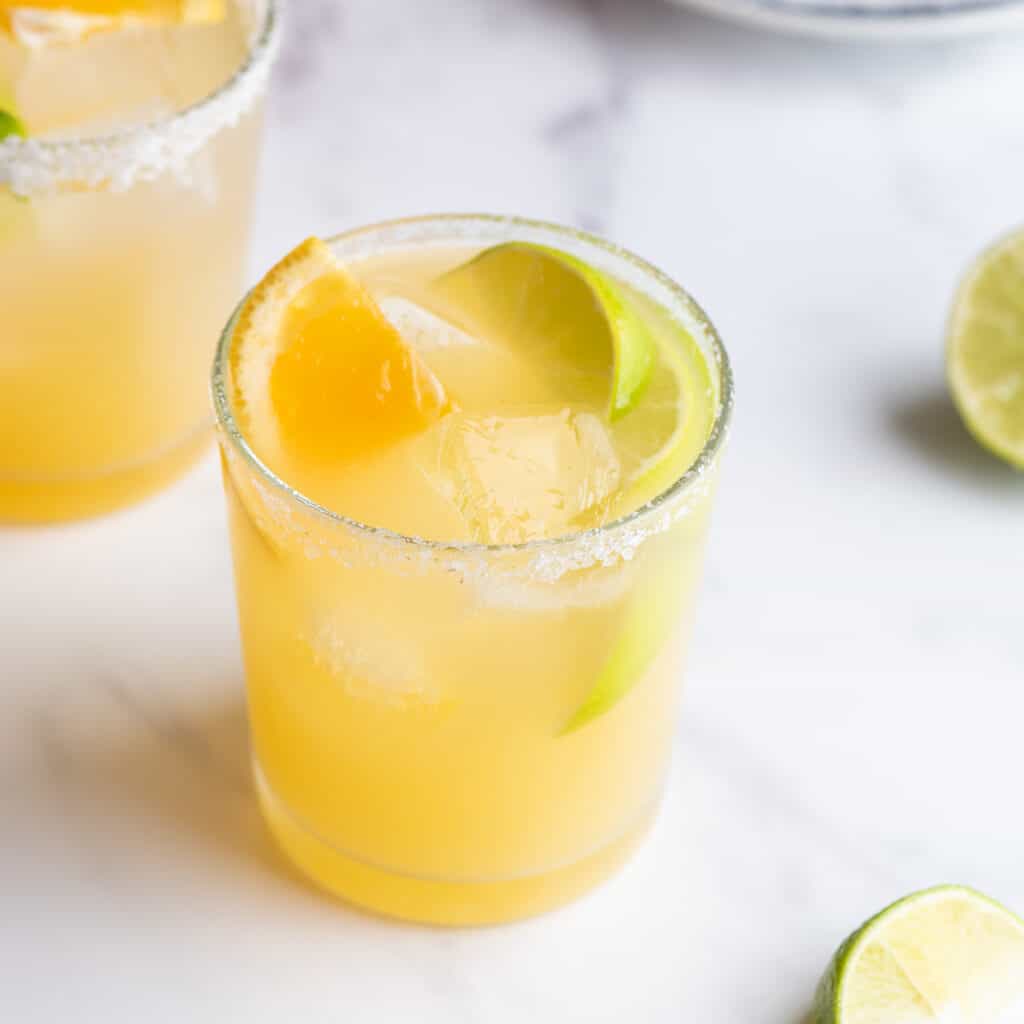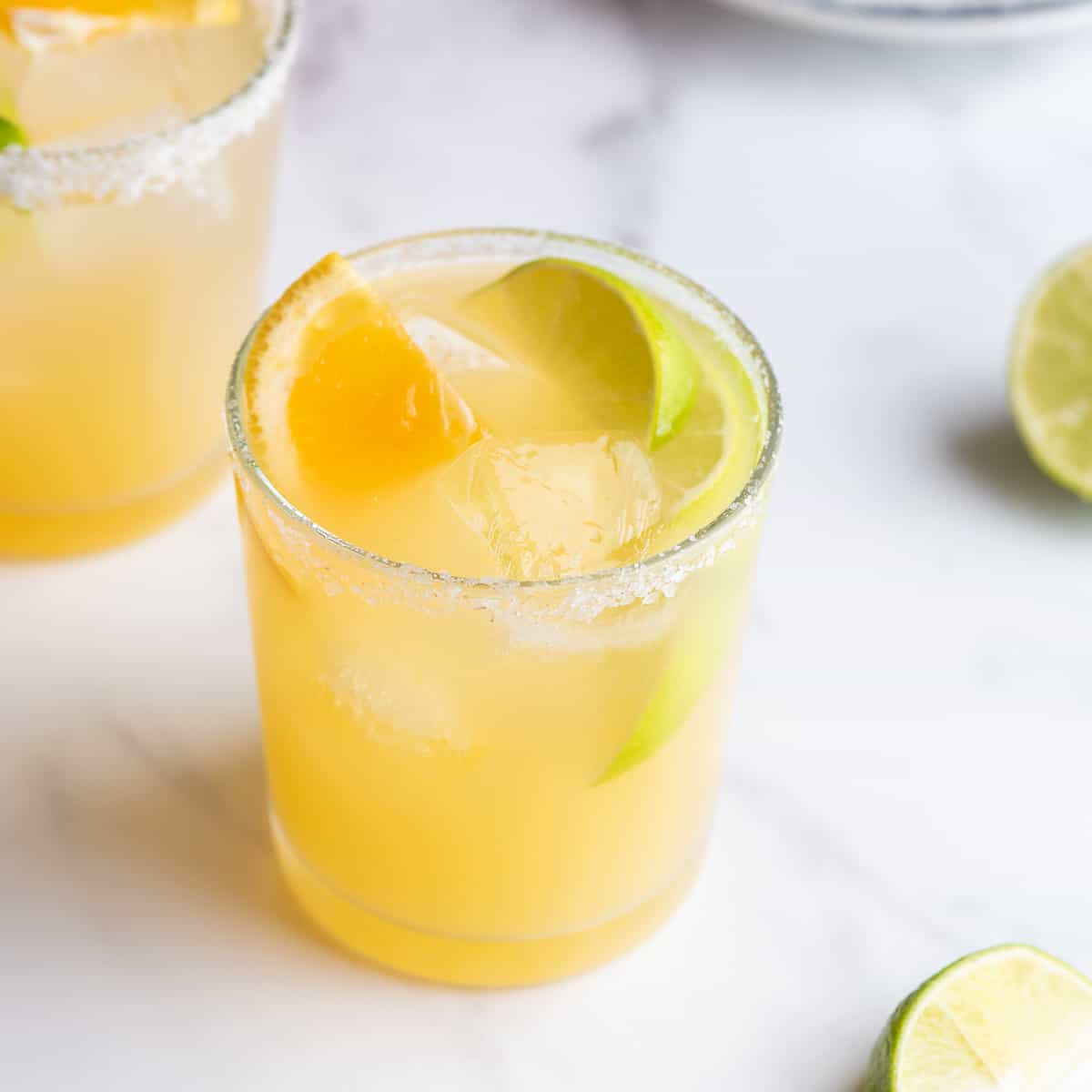 Skinny Margarita
Freshly squeezed juice gives this margarita full flavor in a skinny form. No syrupy liqueurs to sweeten the cocktail. Just a whole lot of fresh flavors.
Check out this recipe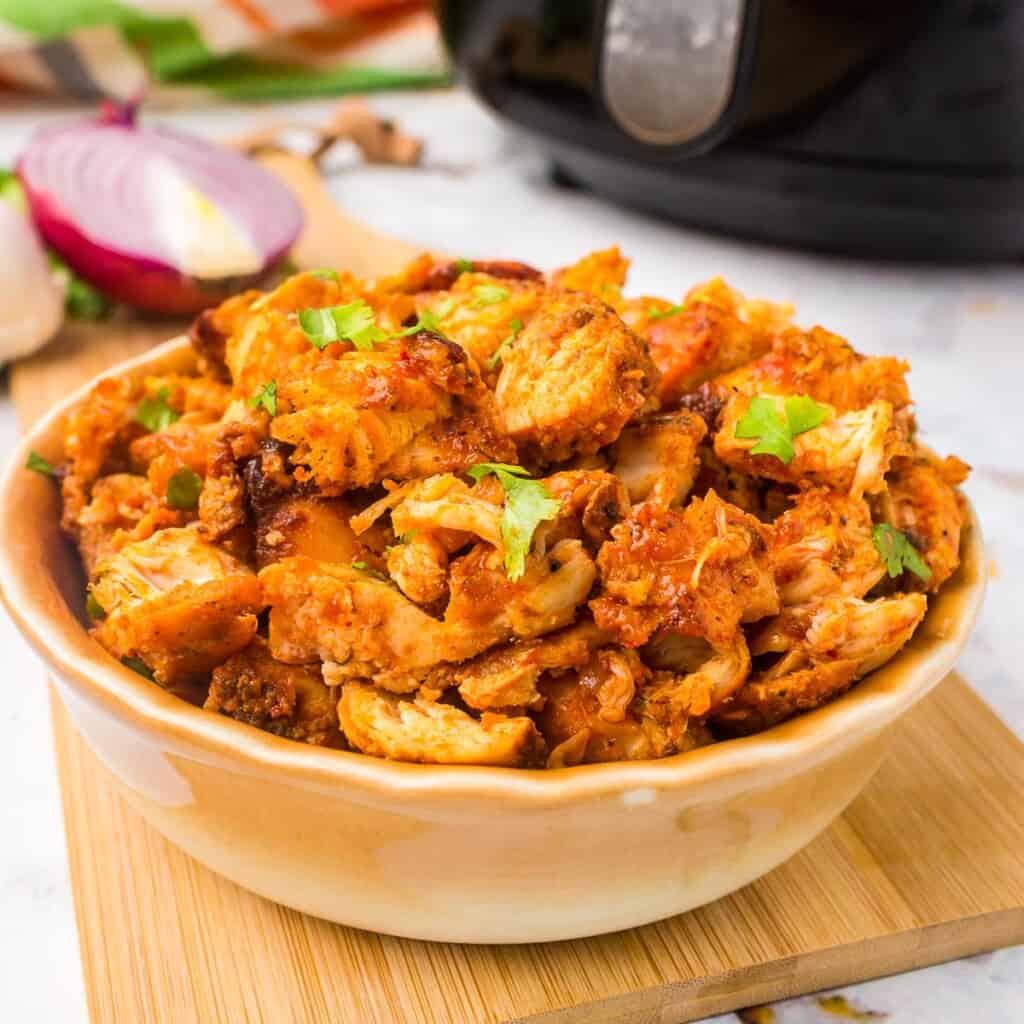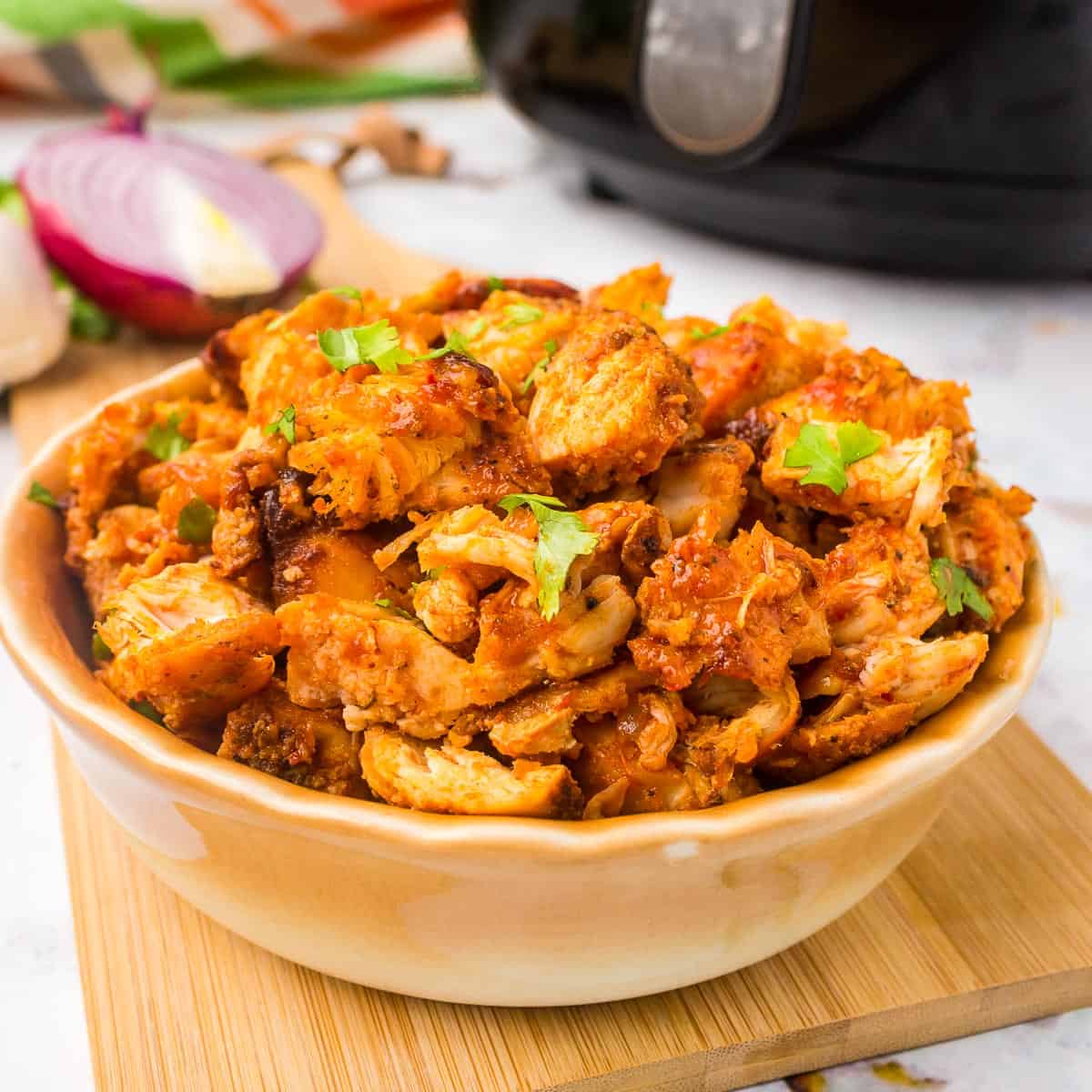 Chipotle Chicken Copycat recipe (Air Fryer + Oven methods)
Moist, tender copycat Chipotle Chicken is full of earthy, spicy flavor. Cooked easily in the Air Fryer or oven it's perfect for so many dishes or meal prep!
Check out this recipe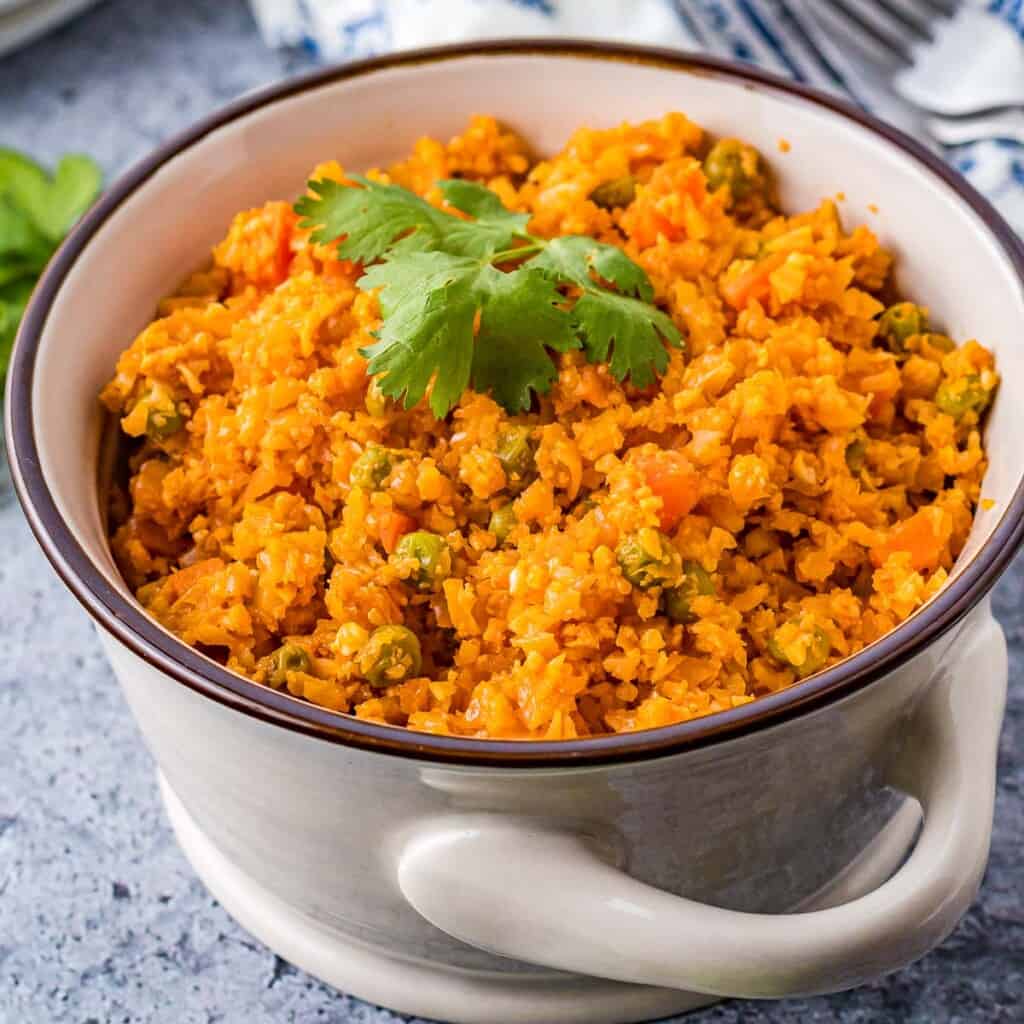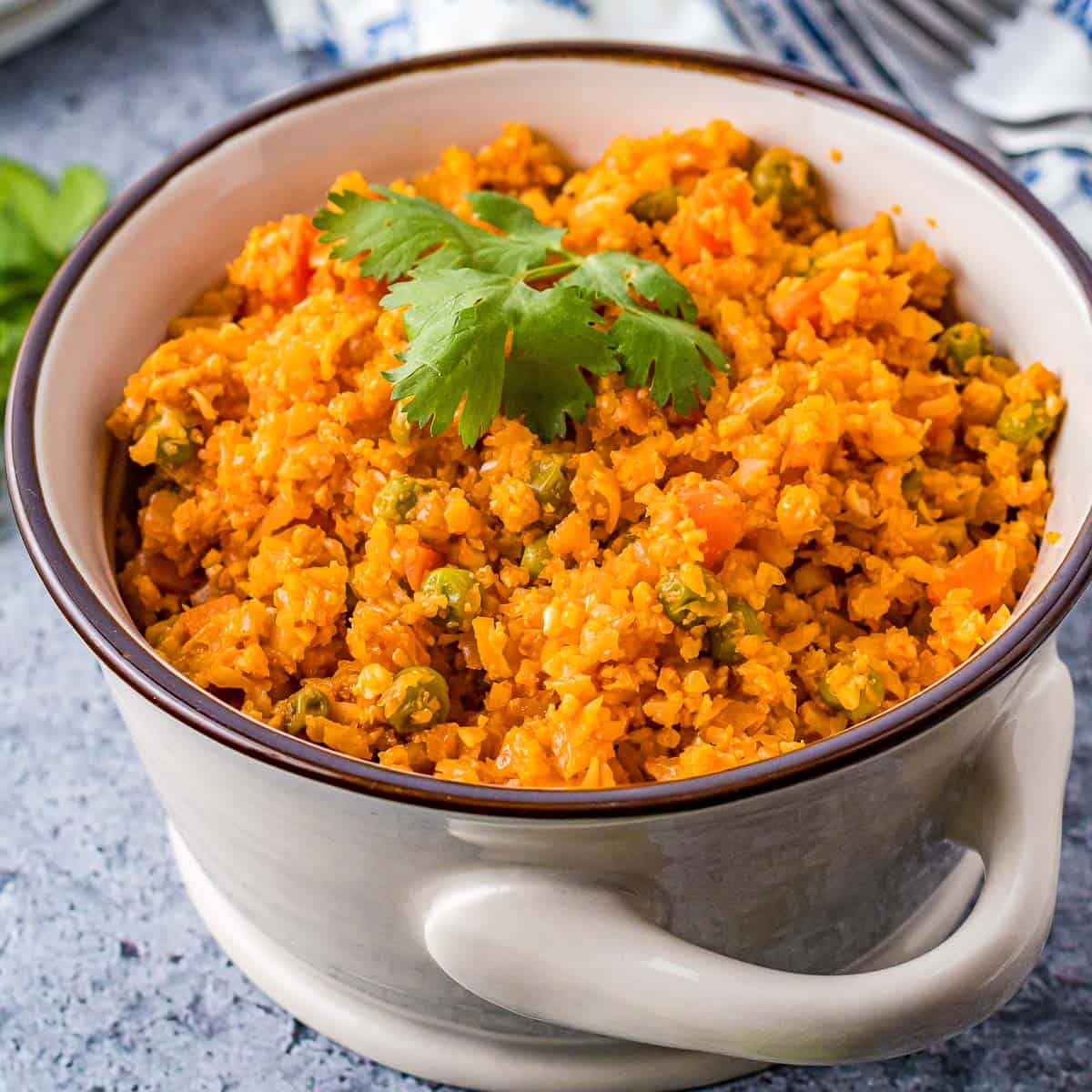 Mexican Cauliflower Rice
An authentic Mexican Rice recipe switched up for a low carb lower calorie option keeping all the same traditional flavors!
Check out this recipe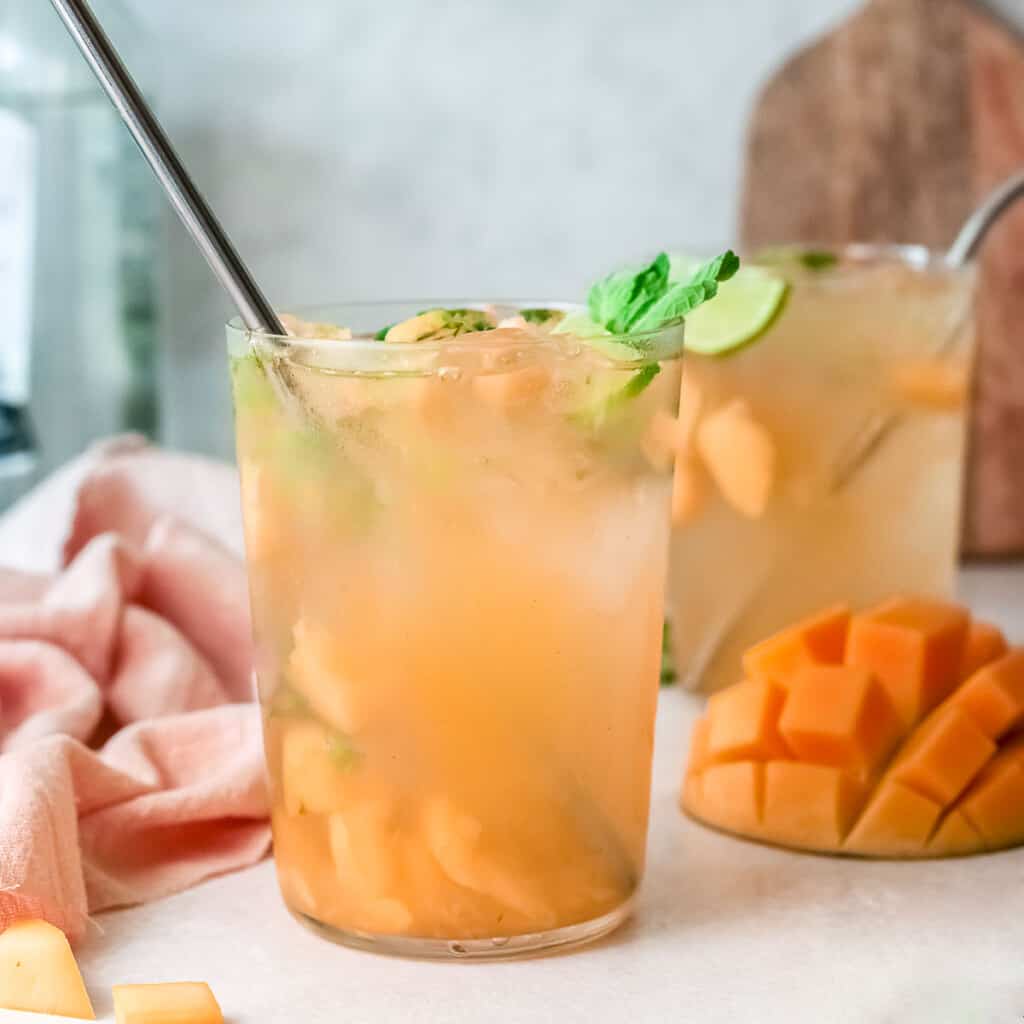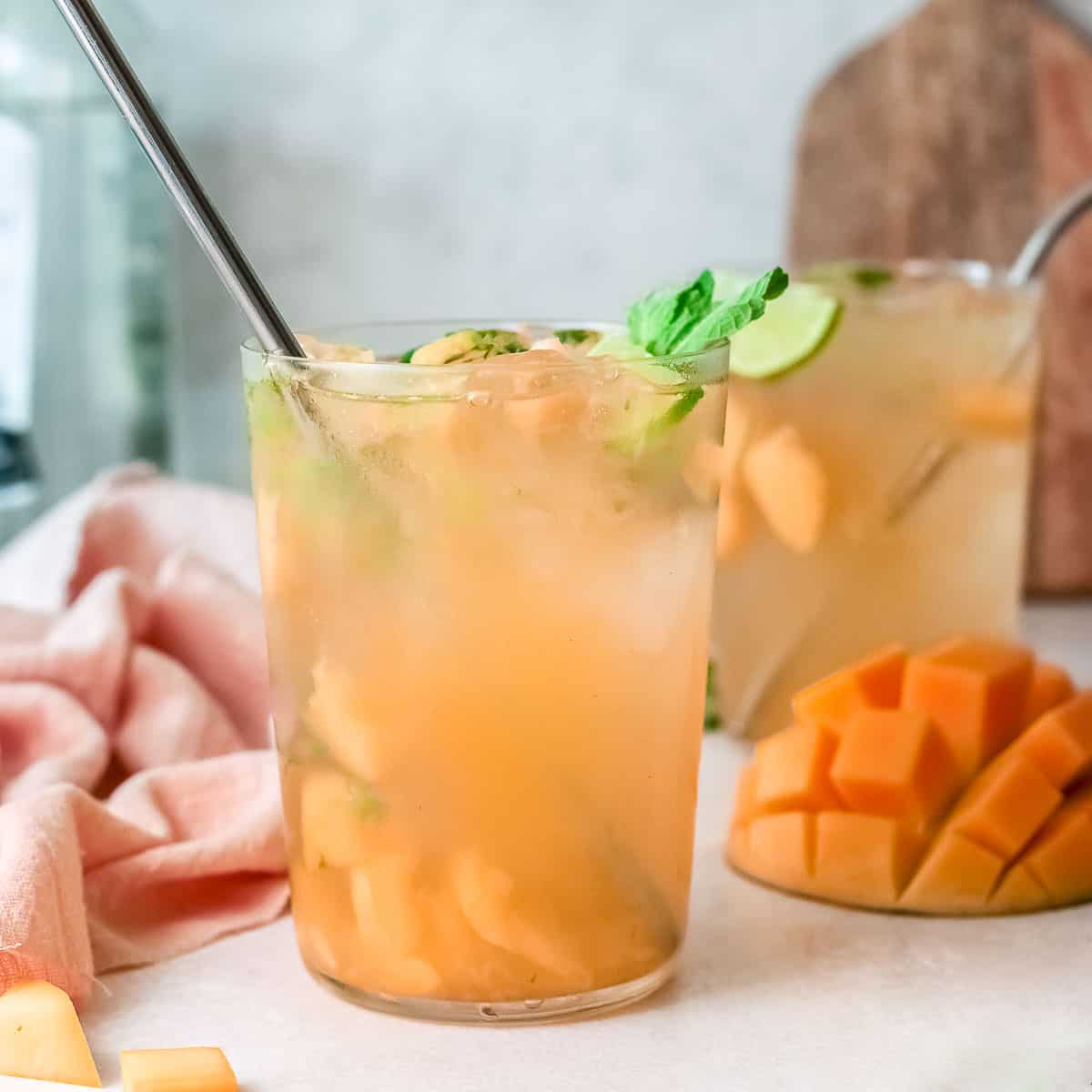 Skinny Mango Margarita
Fresh style Mango Margarita is full of tropical mango flavor without being syrupy sweet. It's a light refreshing skinny margarita perfect for Cinco de Mayo and summer's heat.
Check out this recipe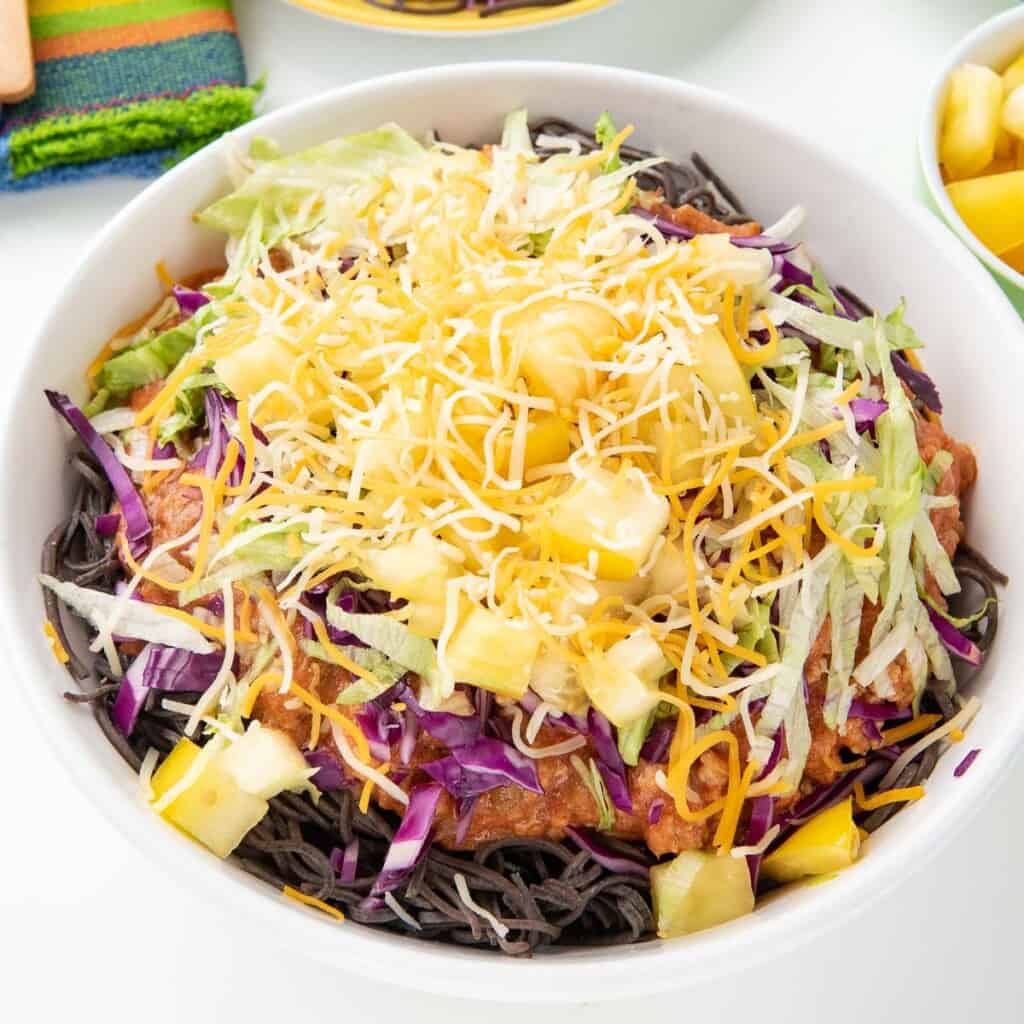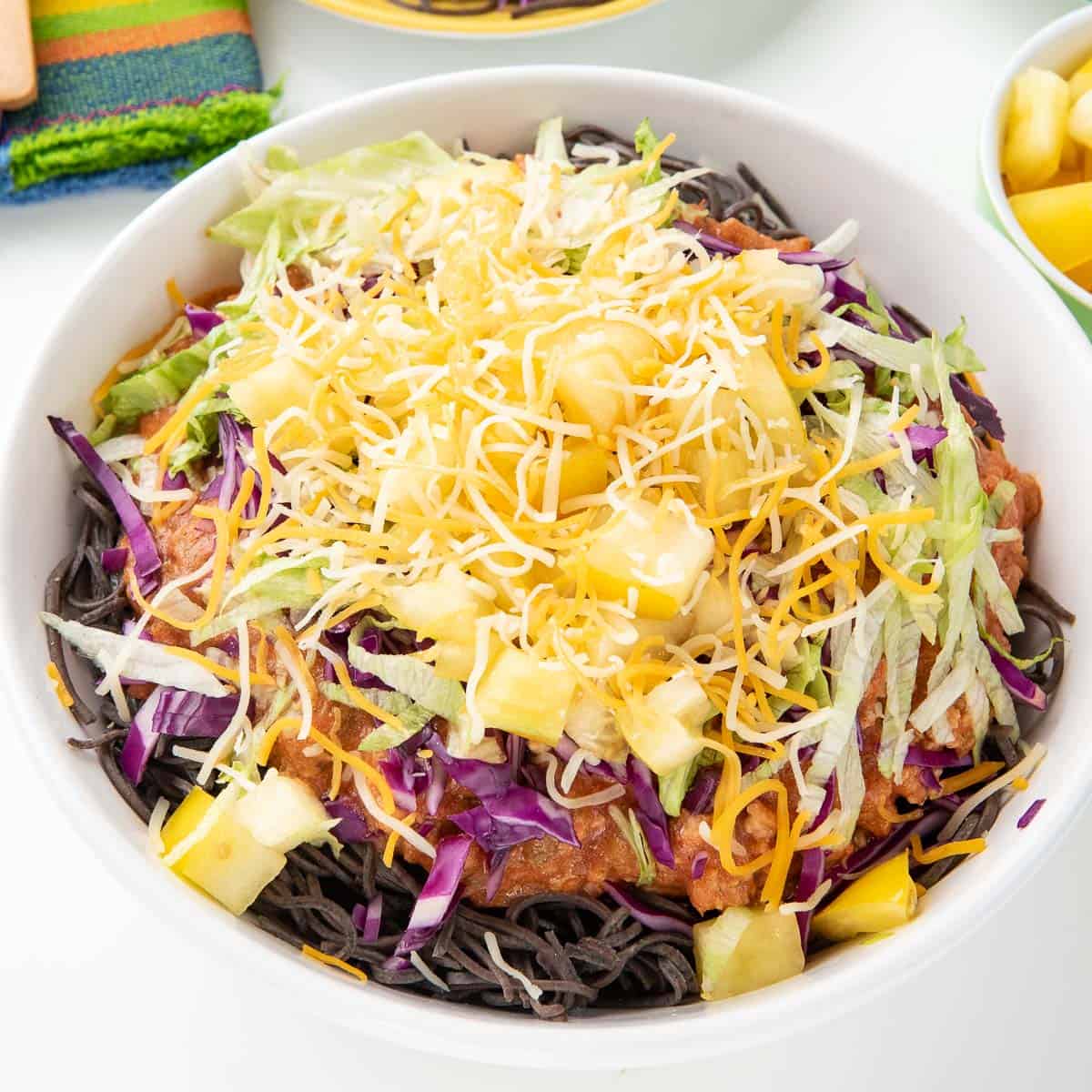 Taco Black Bean Spaghetti
All your favorite taco flavors in a protein-packed pasta dish! Black Bean Spaghetti adds a new twist on regular pasta with the flavors of black beans. Layered with a salsa pasta sauce with ground turkey piled high with taco toppings for a fresh crunch.
Check out this recipe
Paloma Cocktail (skinny style)
Refreshing grapefruit Paloma cocktails are perfect for hot weather sipping. This skinny version cuts out the juice and uses sparkling grapefruit water for authentic grapefruit flavor, fizz and fewer calories.
Check out this recipe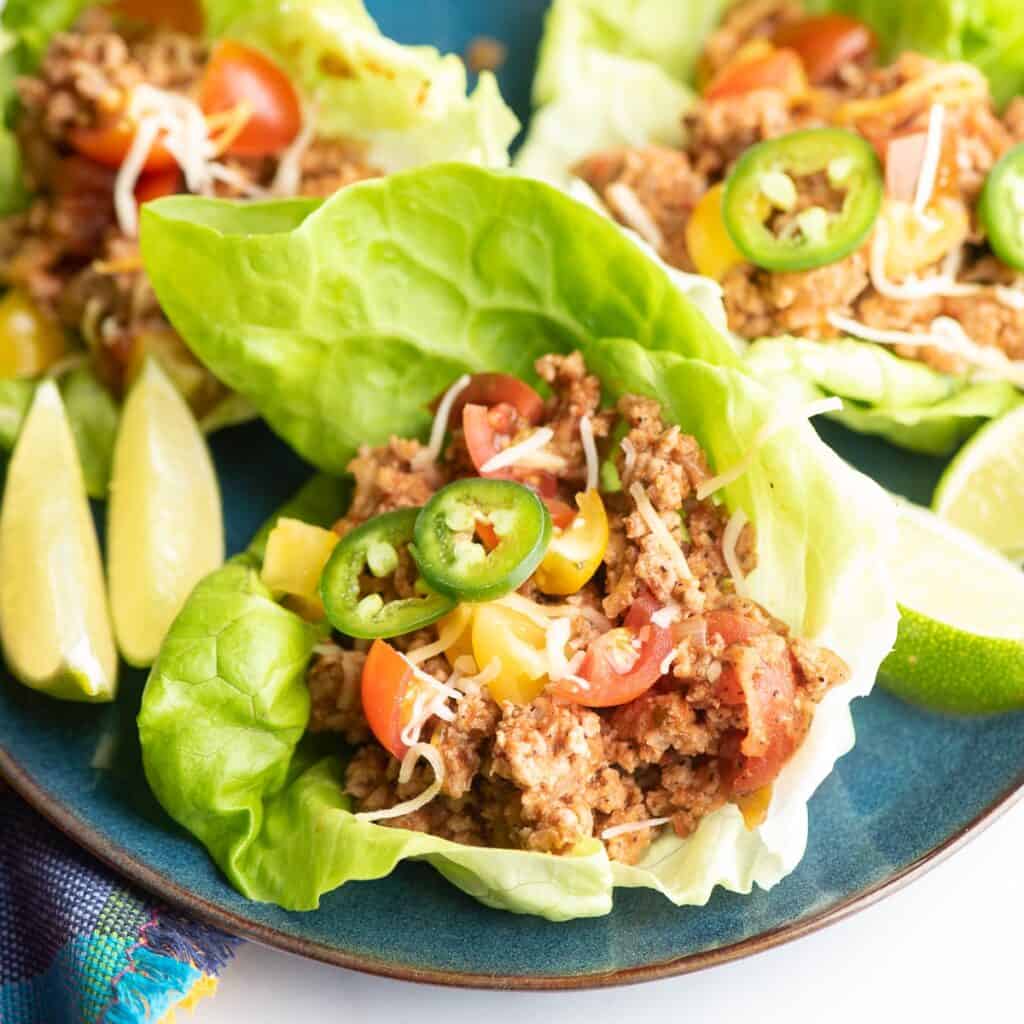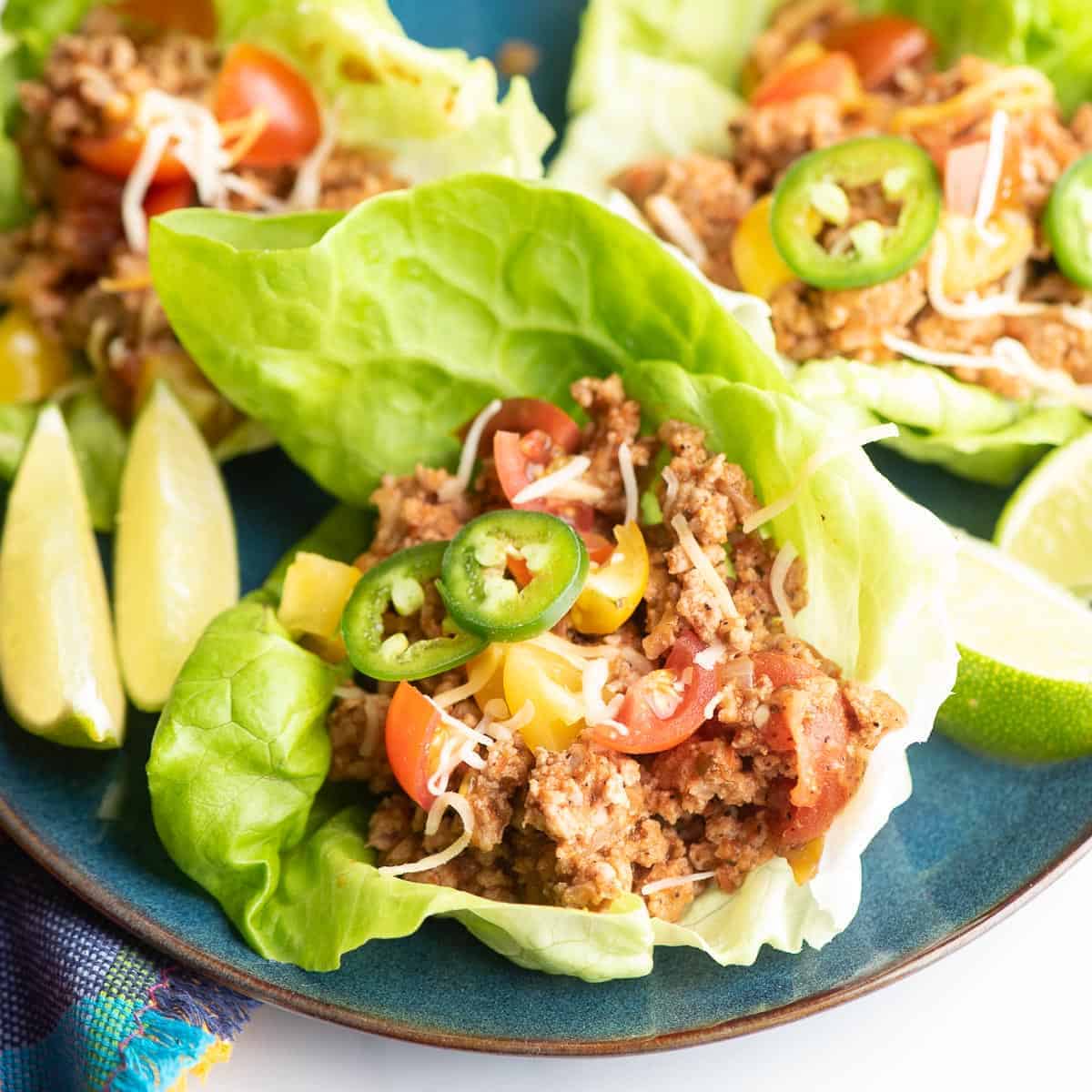 Taco Turkey Lettuce Wraps
Light and flavorful turkey lettuce wraps are brimming with Mexican inspired flavor. You'll never miss the taco shell on this15-minute main dish!
Check out this recipe
Healthy Mexican recipe ideas
Having some staple 'component' recipes is great to whip up dishes tailored to your own preferences. By component recipes we mean recipe that you can make and use in other dishes. Mexican Cauliflower rice is an example as well as the Slow Cooker Barbacoa, Mexican shredded chicken or the Copycat Chipotle Chicken.
Here are some delicious, healthy Mexican recipe ideas that you can customize with your favorite ingredients:
Burrito bowls. A healthy bowl recipe is perfect for lunch on the go or dinner on busy weeknights. Use some of the cauliflower rice, one of our lean proteins or a plant protein like black beans and loads of colorful vegetable toppings (chopped tomatoes, shredded lettuce and or purple cabbage, cilantro) and some salsa or pico de gallo.
Tacos. This classic is a great option because you can go heavy on the vegetables toppings to keep it light, yet filling. Pick corn tortillas which have more fiber, whole grains and are lower in fat than flour tortillas. A fun twist is to use 'street taco' size corn tortillas. They are perfect for 3 bite tacos (which are more filling than you'd guess).
Healthy Ingredient Swaps
Sometimes it seems Mexican food is all about the cheese.....and no one (me included) is complaining about that! But when trying to work it into a healthy eating plan those extra calories add up fast.
Here are some ideas to pare down the calories while keeping the flavors you love:
Cheese. Swap in lower fat cheese or just use less. Frankly you'll feel better and your body will thank you for multiple reasons.
Sour cream. Non-fat plain Greek yogurt is a great swap. We love Chobani brand for this very reason. It has just the right tanginess and is thick just like sour cream. You can thin it with a bit of non-fat milk for a crema consistency too.
Add more vegetables. The beautiful thing about many favorite Mexican dishes is the toppings and they are usually mainly fresh ingredients. Don't be shy about adding more shredded lettuce, chopped tomatoes, sliced jalapenos (if you like some spice). And make it colorful with finely shredded purple cabbage, fresh salsa, red onion, colorful cherry tomatoes. We eat first with our eyes.