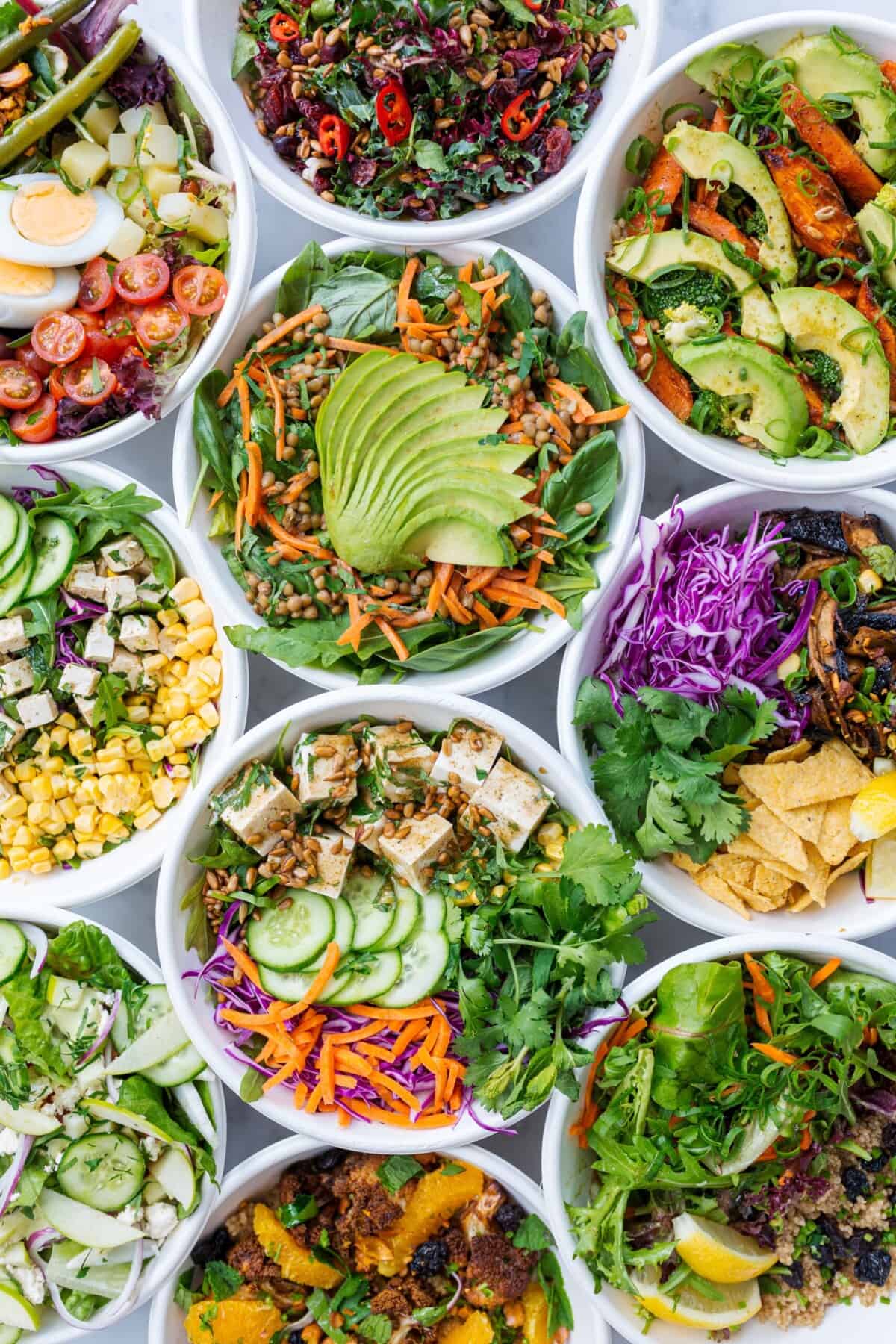 Let's face it, salads are an obvious choice especially when on a health or weight loss journey. But they can be very boring.
Do you find yourself in a rut not able to think of new ways to change things up? Making the same ho hum green salad over and over until you eventually can't stand it anymore?
Figuring out what to make can often take longer than making the food itself. We've come up with 8 exciting salad combinations packed with great flavor, wholesome nutrition, color and textures you'll love!
The other great thing is you can mix and match between them. Pick favorite ingredients that meet your needs and create a combination you'll love eating.
We've done the thinking for you so you can just enjoy and feel great about your choices!
Why we think you'll love this:
No more trying to think up what to make. We've done that for you.
Ingredients and combinations you may not have thought of!
Print it out to tape to the refrigerator or save it on your computer or phone for quick grocery inspiration.
Get your Salad Recipe Cheatsheet here: