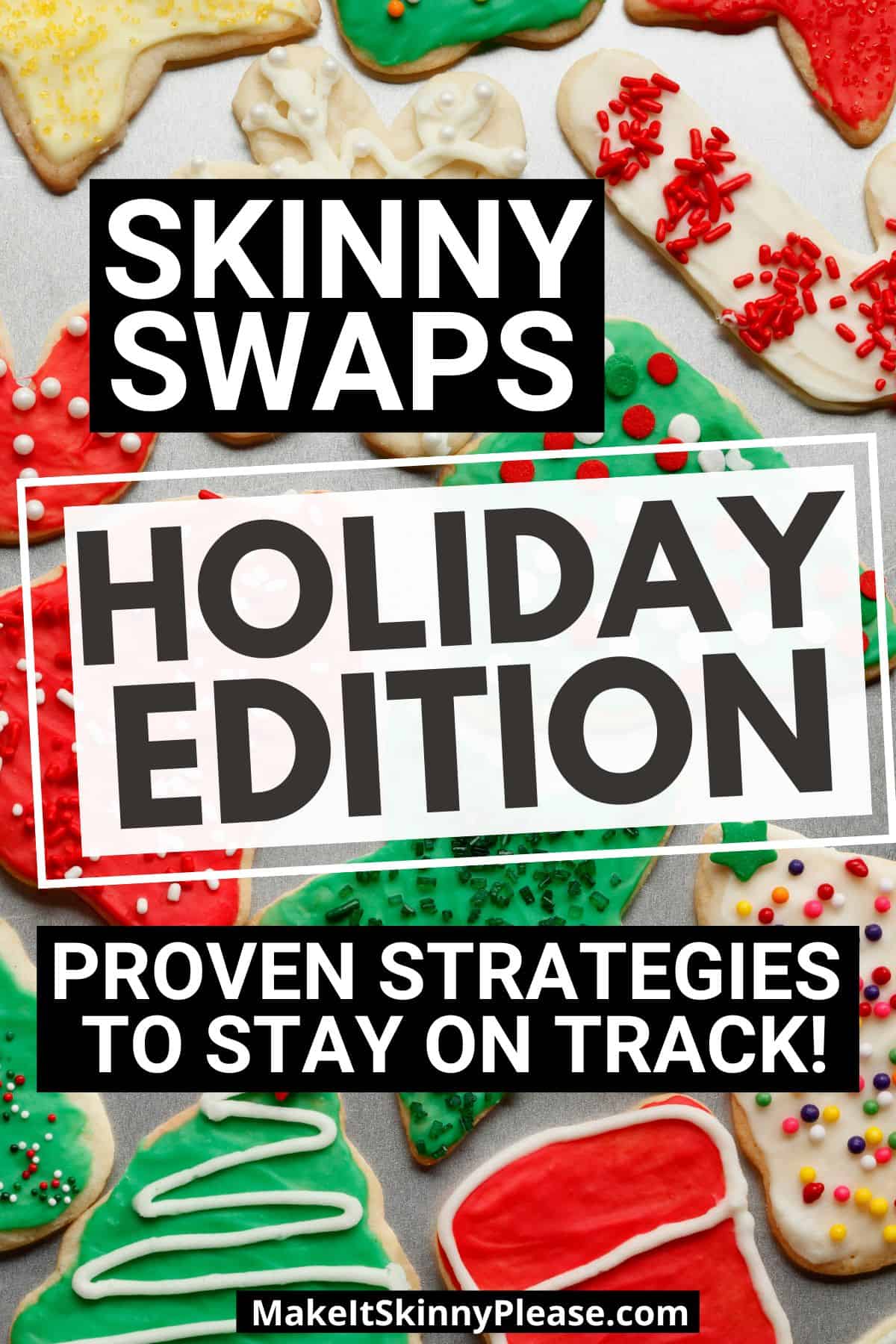 This email course is a follow on to our wildly popular Skinny Tips & Swaps email series. It's a holiday version to help you navigate all the tempting foods, celebrations and food opportunities during the holiday season!
Are you excited for the holidays but feel like you won't be successful sticking to your food plan?
Feel like you do great UNTIL the holidays then blow it every year?
You are not alone!
Trust me, we've all been there.
I've rounded up multiple strategies from my own experience, being a Certified Nutrition Coach and a Certified Weight Loss Specialist to help arm you to enjoy the holidays AND stay on track. I'm sharing my SECRETS with you!
This free email course will provide you strategies to not only get through the holidays but to relax, enjoy and come out feeling successful. Just with fewer calories.
Sound good?
What Is This Course?
This free 8-lesson email course is EASY….because that is what I'm all about. Once you sign up, you'll automatically get a welcome email and a lesson in your inbox every day for eight days.
No homework. No deep thinking. Just great ideas to make your holidays more successful.
You can unsubscribe at any time!
Is This Course for You?
Who is this course for? Anyone who wants to make smart informed choices to support an eating plan while still enjoying the magic of the holidays. The gatherings, celebrating with friends and family and more.
And tips for recovery when your plans don't go TO plan!
This Free Email Course is perfect for:
New and current readers who want to some great proven strategies to avoid holiday pitfalls and stick to their eating plan
Readers who want WW (formerly Weight Watchers) points calculated for every recipe
Readers who have landed here after finding a recipe they like on Google or Pinterest. Let me share MORE to make your life delicious!
Readers who want to enjoy all the festive fun of the holidays just with fewer calories!
Sound like you?! You can sign-up below and I'll meet you in your inbox tomorrow!
Sign Up Here!