Are you looking for guilt-free ways to satisfy your sweet tooth without derailing your healthy eating goals? Look no further! We have a variety of delicious and satisfying low-calorie dessert ideas that will tantalize your taste buds while keeping your calorie intake in check.
From fruity delights to creamy treats, these recipes are designed to provide you with a guilt-free indulgence that won't compromise your commitment to a balanced, nutritious lifestyle and a weight loss journey.
If you are a dessert eater trying eliminate them totally when on a lower calorie plan is a recipe for failure. Creating a taboo relationship with any food is a sure way to eventually give into temptation and usually overindulge. This not only derails your calorie consumption but erodes self-confidence.
Instead of putting desserts on the forbidden list, choose alternatives that will satisfy sweet tooth cravings while sticking to your chosen plan.
Let's dive in to some delicious desserts that will leave you satisfied and feeling great. They are a great way to fulfill that favorite desserts sweet spot and make great choices at the same time.
Jump to:
Why Desserts Matter on a Low Calorie plan
Low-calorie desserts can be beneficial for sticking to a low-calorie eating plan for several reasons:
Satiety. Low-calorie desserts are often rich in fiber, protein, or water content, which can contribute to a greater feeling of fullness. By including these desserts in your meal plan, you can satisfy your sweet cravings without consuming excessive calories. Feeling satisfied and satiated can help prevent overeating or reaching for higher-calorie alternatives later on.
Portion Control. Many traditional desserts are calorie-dense and can easily lead to consuming larger portions. Low-calorie desserts, on the other hand, are often designed with portion control in mind. They typically provide a reasonable serving size with fewer calories, making it easier to manage your overall calorie intake.
Nutritional Balance. Low-calorie desserts can be an opportunity to incorporate more nutrient-dense ingredients into your diet. For example, desserts made with fruits, fat-free Greek yogurt, nuts, or whole grains can provide vitamins, minerals, and beneficial compounds while keeping the calorie count low. This helps ensure that your dessert choices contribute to your overall nutritional needs.
Sustainable Lifestyle. When following a low-calorie eating plan, it's important to adopt a sustainable approach that allows for long-term adherence. Completely depriving yourself of desserts can lead to feelings of restriction and increase the likelihood of indulging in high-calorie treats later on. Incorporating low-calorie desserts into your routine allows for a balanced and enjoyable approach to healthy eating, making it more likely that you'll stick to your plan in the long run.
Remember, while healthy dessert recipes can be a helpful tool, it's still essential to consider your overall dietary habits, portion sizes, and the balance of your meals to achieve your specific health and weight goals.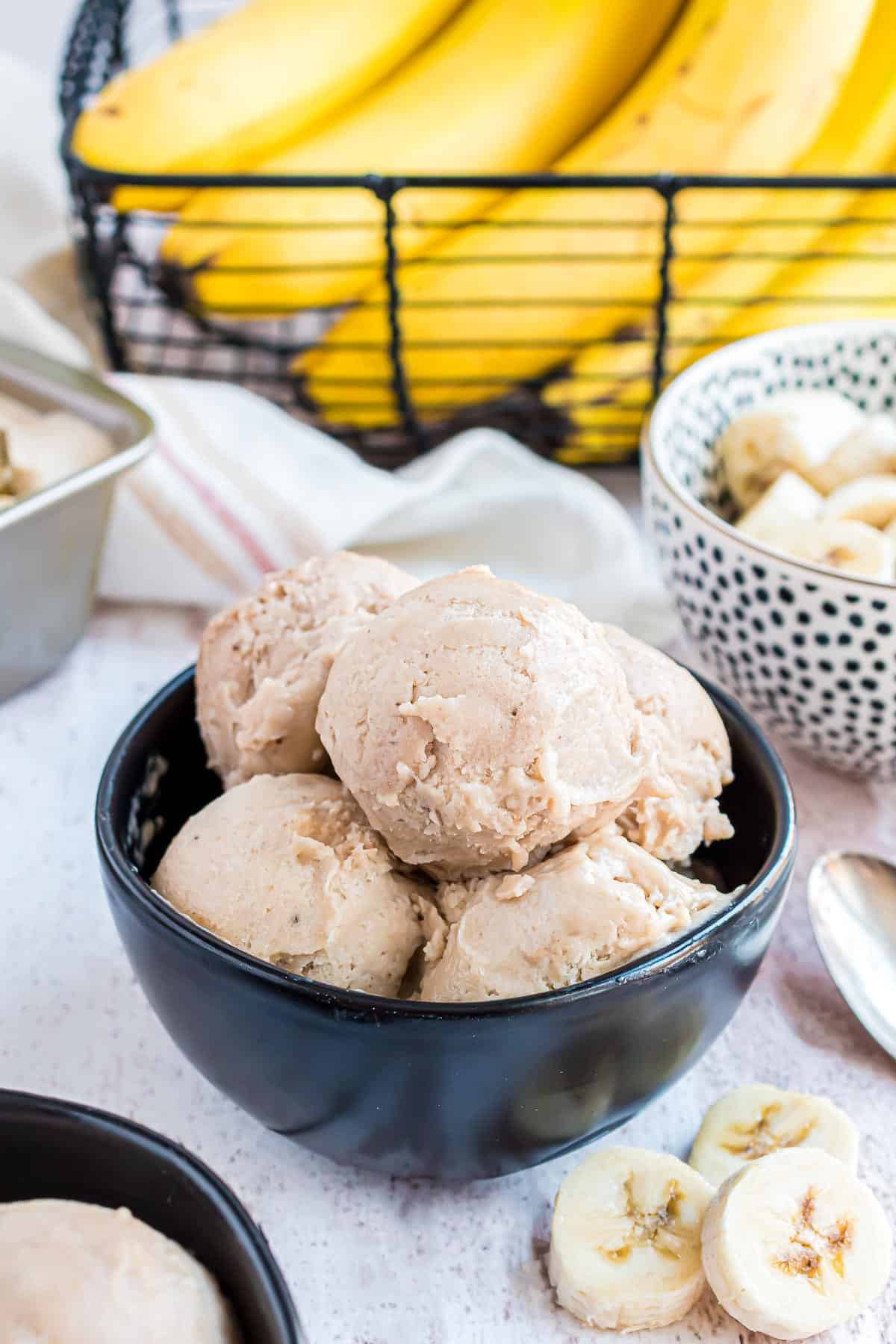 Low Calorie Desserts ideas
These easy dessert recipes are not only delicious sweet treats but great low-calorie dessert recipes when you have a craving or need ideas to take to social events too.
Fruit Salad: If you favor a fruity dessert, mix together a variety of fresh fruit such as fresh blueberries, strawberries, watermelon, and pineapple. it's a great reason to eat your favorite fruit! You can also add a squeeze of lemon or lime juice for extra flavor. Or choose our Summer Fruit Salad or Red White and Blue Fruit Salad. Perfect on a hot summer day!
Greek Yogurt Parfait: Layer non-fat Greek yogurt with fresh berries and a sprinkle of granola or crushed nuts for added crunch.
Frozen Banana Bites: Slice a banana into bite-sized pieces and freeze them individually on a baking sheet lined with parchment paper. Once frozen, dip each piece into melted dark chocolate and freeze again until the chocolate hardens.
Baked Apples: Core an apple and fill the center with a mixture of cinnamon, a small amount of brown sugar or honey, and a sprinkle of oats. Bake until the apple is tender and serve warm. Or use our Baked Apple recipe with a great shortcut trick!
Chia Seed Pudding: Mix chia seeds with your choice of milk (such as almond milk or coconut milk), a sweetener like honey or stevia, and flavorings such as vanilla extract or cocoa powder. Let it sit in the fridge for a few hours or overnight until it thickens into a pudding-like consistency. Follow our Chocolate Chia Pudding recipe and change it up to match your favorite flavors.
Protein Smoothie: Blend together unsweetened almond milk, a scoop of protein powder, a handful of frozen berries, and some peanut butter powder for a satisfying and nutritious dessert. Milkshake trick: peel and freeze a ripe banana. Add it to a smoothie to create a thick creamy smoothie without using any ice.
Grilled Peaches: Cut a ripe peach in half and remove the pit. Grill the peaches until they are soft and slightly caramelized. Serve them with a dollop of non-fat Greek yogurt or a sprinkle of cinnamon.
Rice Cake with Nut Butter: Spread a thin layer of almond butter, peanut butter, or your favorite nut butter on a plain rice cake. Top with sliced banana or berries for added freshness.
Nice Cream: perfect for ice cream lovers this one ingredient version of ice cream is low calorie, creamy texture and delicious. Or use a dairy-free ice cream maker like this one to turn any frozen fruit into soft serve ice 'cream'.
Be sure to check the specific calorie counts of the ingredients you use and adjust the quantities accordingly to fit your dietary needs.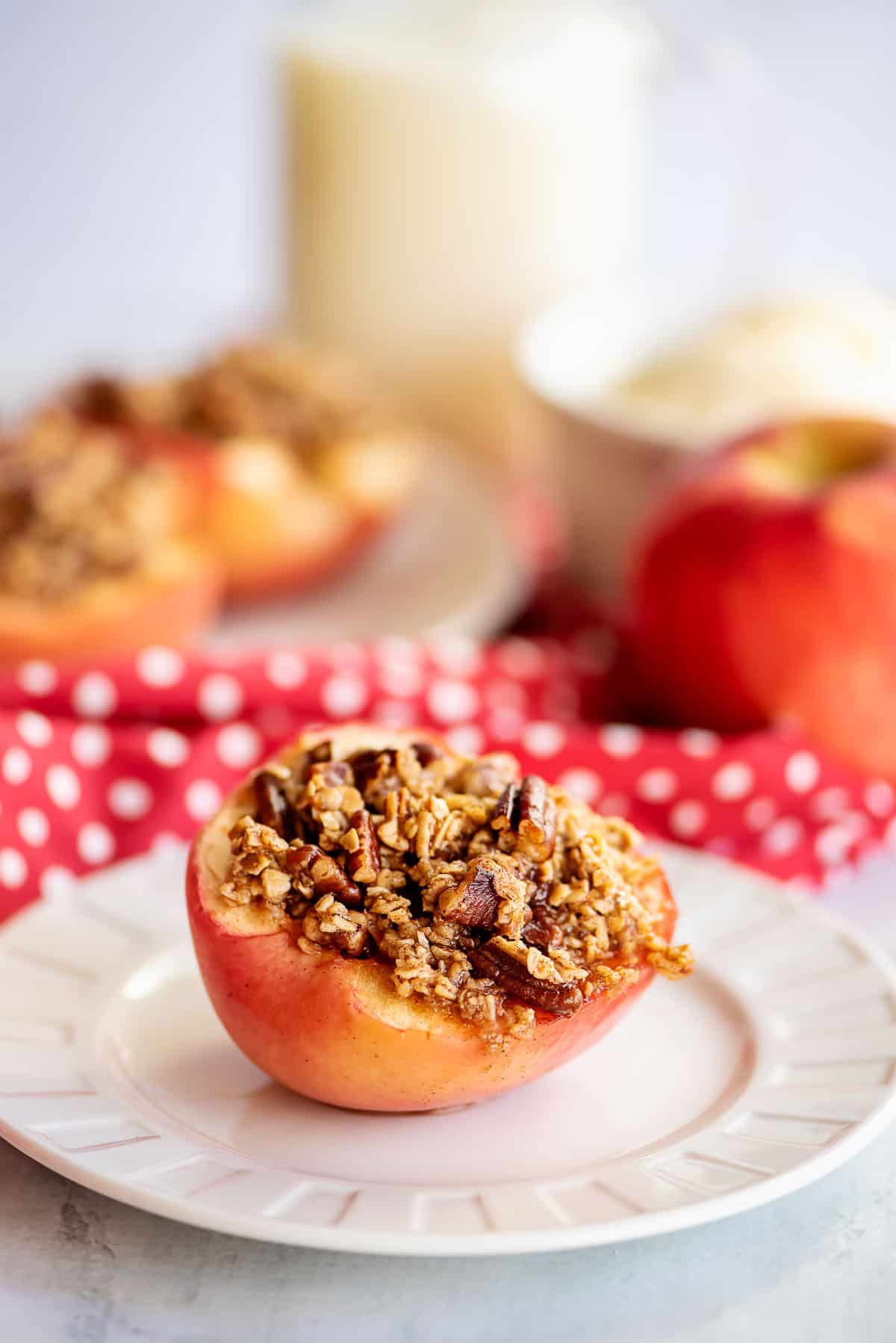 Pro Success Tips
Here are some tips to help you eat low-calorie desserts while staying on a low-calorie plan:
Be Mindful of Portions. Pay attention to serving sizes and practice portion control. Even low-calorie desserts can contribute to weight gain if consumed in large quantities. Use smaller plates or bowls to make your dessert appear more substantial, and savor each bite to fully enjoy the flavors.
Choose Whole Foods. Opt for desserts that incorporate whole foods such as fruits, vegetables, whole grains, and lean proteins. These ingredients provide more nutrients, fiber, and volume, which can help you feel satisfied with fewer calories.
Incorporate Natural Sweeteners. Reduce excess sugar in your desserts by using natural sweeteners like mashed bananas, unsweetened applesauce, or stevia. These alternatives can add sweetness without adding as many calories.
Experiment with Low-Calorie Substitutes. Explore low-calorie alternatives for high-calorie ingredients. For instance, you can use unsweetened almond milk instead of whole milk, non-fat Greek yogurt instead of heavy cream, or mashed avocado instead of butter or oil. These substitutions can significantly lower the calorie content of your desserts while still maintaining texture and flavor. Refer to our Skinny Swaps and Tips course for more simple swaps ideas like these!
Focus on Flavor. Enhance the taste of your low-calorie desserts with spices, extracts, and herbs. Cinnamon, vanilla extract, mint leaves, and citrus zest can add depth and complexity without adding significant calories. Experiment with different combinations to find your favorite flavor profiles.
Balance Macros. Pay attention to the macronutrient composition of your desserts. Including a source of protein or healthy fats, such as nuts, seeds, or Greek yogurt, can help increase satiety and provide a more balanced nutritional profile as well as keep you full longer.
Practice Moderation. While low-calorie desserts can be part of a healthy eating plan, it's important to consume them in moderation. Enjoy them as occasional treats rather than daily indulgences to maintain a balanced calorie intake.
Plan Ahead. Incorporate your low-calorie desserts into your meal planning and preparation. This allows you to manage your overall calorie budget for the day and ensures that you have satisfying options available when your sweet cravings strike.
Healthy desserts can be a great tool to stick to a lower calorie eating plan. The key to success is finding a balance that works for you. It's essential to listen to your body's cues, practice mindful eating, and adjust your dessert choices and portions according to your specific dietary needs and goals.
You can find all our skinny dessert recipes here!