If you thought condiments are low calorie extras on your favorite foods, think again! You may be adding unwanted calories without even knowing it. There are great options to add flavor to your favorite foods and keep the calories low too!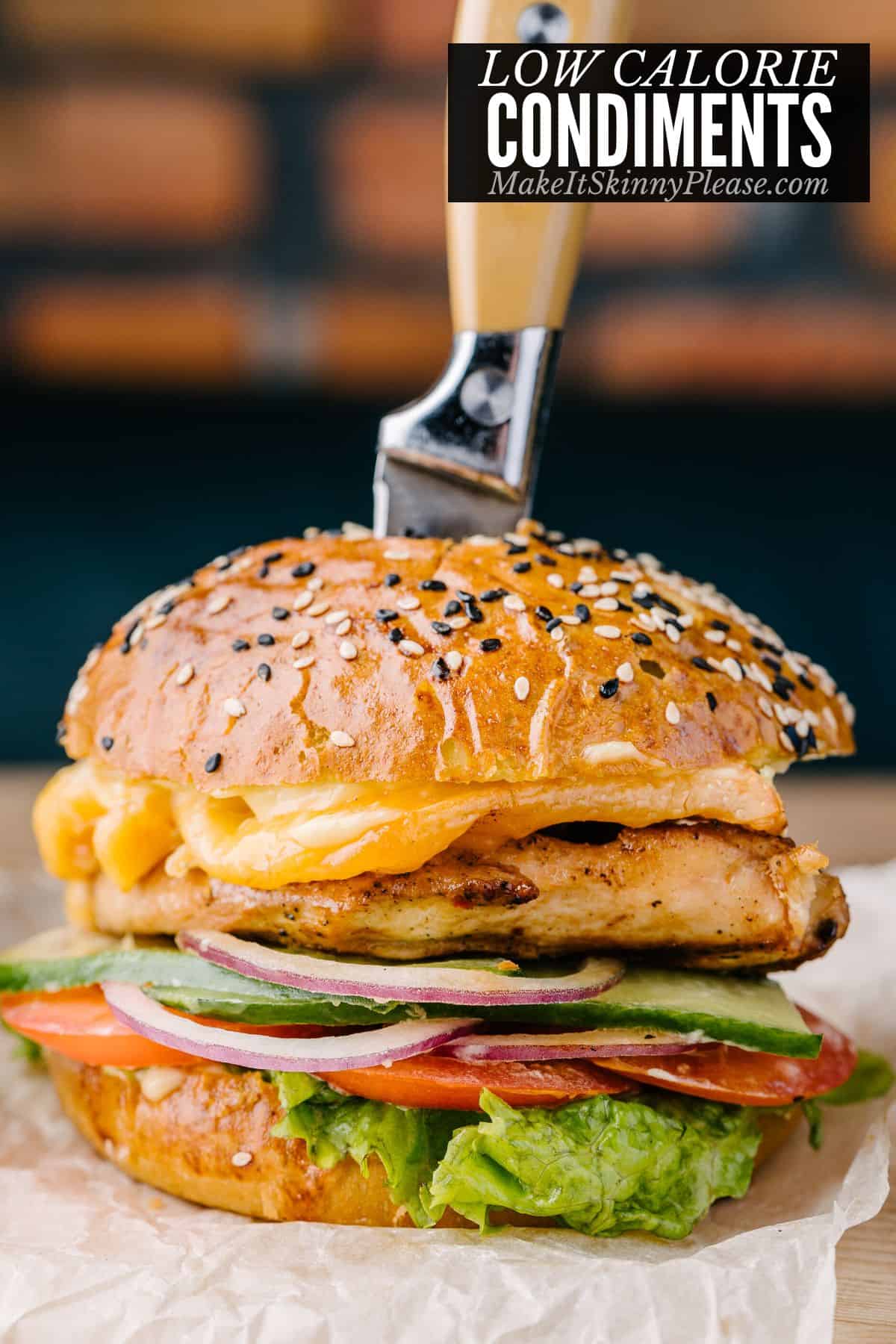 Before you slather on that mayonnaise, ketchup and mustard on your favorite turkey burger or hot dogs this summer take a pause. You can quickly add well over 100 calories even with reasonable amounts of condiments, rendering your low calorie food a calorie trap....and you probably don't even realize it!
You might think 'I'm only using small amounts; how can they 'count?' You'd be surprised about the grams of sugar and high calories some actually do have!
We've got a list of the best low calorie sauces and condiments to keep you on track with your calorie goals. Using these ideas will help you satisfy your taste buds with healthy eating options so you can be spending time enjoying friends and family instead of worrying about unhealthy ingredients that don't support your goals.
Jump to:
Identifying high calorie condiments
No, not all condiments are low in calories. While some condiments can be relatively low in calories, others can be quite high. The calorie content of condiments varies depending on their ingredients and preparation methods.
Certain condiments, such as mustard, hot sauce, and vinegar, tend to be lower in calories. These options typically have minimal or no added fats or sugars, resulting in a low-calorie sauces.
However, there are condiments that can be higher in calories due to ingredients like oils, sugars, or creamy bases. Examples include mayonnaise, salad dressings, barbecue sauce, and some creamy dips or spreads.
It's important to read nutrition labels and be mindful of portion sizes when using condiments. While a small amount of condiment can add flavor to a dish without adding significant calories, excessive or frequent use of high-calorie condiments can contribute to calorie intake and potentially hinder weight management efforts. Always check the nutrition information and choose condiments that align with your dietary goals.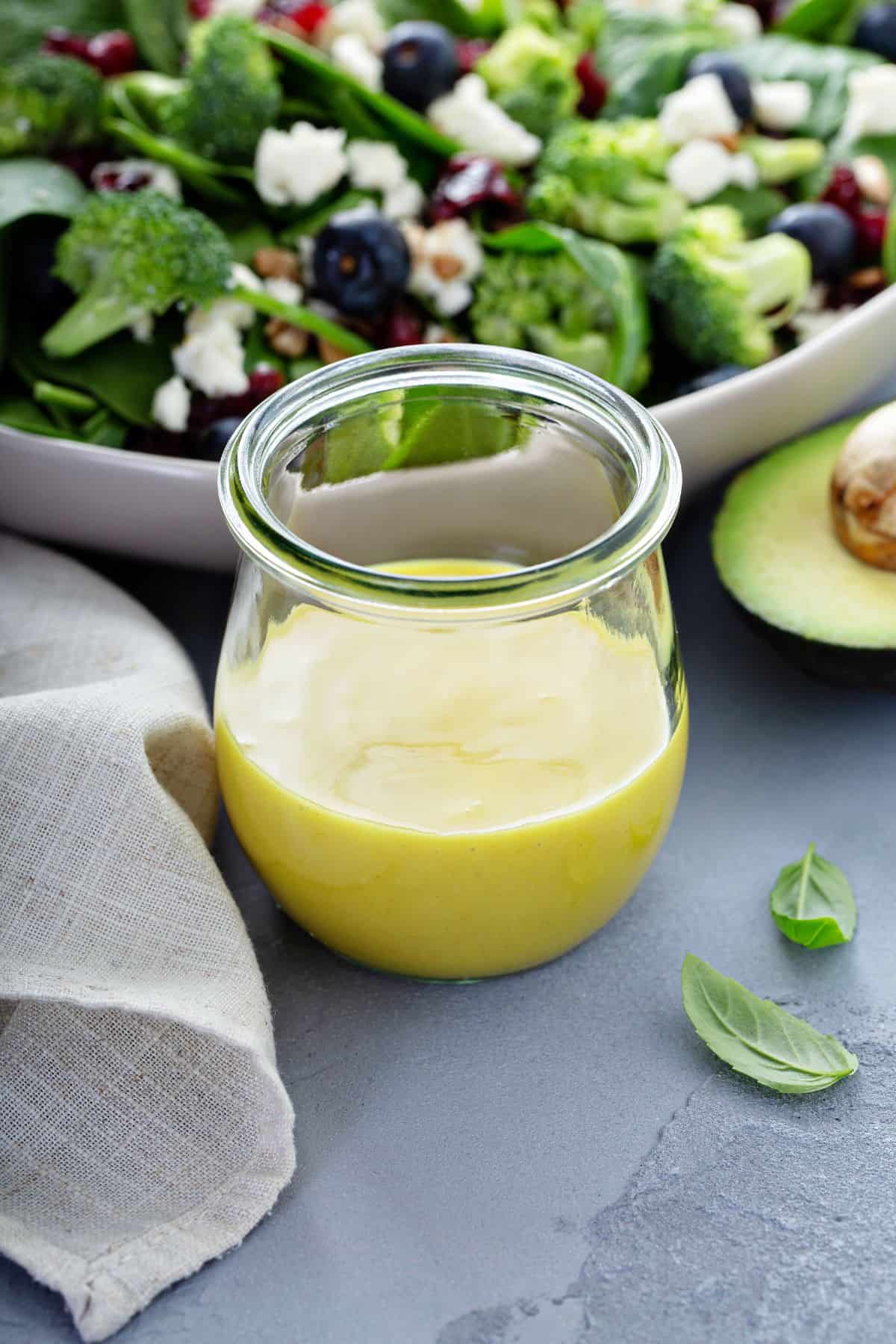 Why are low calorie condiments important?
Low calorie condiments are important on a weight loss plan for several reasons:
Calorie control: When you're aiming to lose weight, creating a calorie deficit is crucial. Low calorie condiments can help you keep your calorie intake in check, as they provide flavor and enjoyment to your meals without adding excessive calories.
Portion control: Condiments can enhance the taste of your food, but they can also be easy to overdo. Using low calorie condiments allows you to enjoy the flavors without consuming a significant number of calories, promoting portion control and mindful eating.
Nutritional balance: While weight loss primarily focuses on creating a calorie deficit, it's still important to maintain a balanced and nutritious diet. Low calorie condiments often contain fewer unhealthy fats, added sugar, and excessive sodium compared to their higher calorie counterparts, contributing to a healthier overall eating pattern.
Flavor satisfaction: Many people find that the taste and enjoyment of their meals play a significant role in their weight loss journey. Incorporating low calorie condiments can help add flavor and variety to your dishes, making them more satisfying and enjoyable, which can be beneficial for long-term adherence to a weight loss plan.
Versatility: Low calorie condiments can be used in various ways, from adding zest to salads and marinades to providing a savory kick to grilled meats and vegetables. Their versatility allows you to explore different flavors and experiment with healthier, lower calorie options in your meals.
Remember to still be mindful of portion sizes when using low calorie condiments. While they can be a helpful tool in managing calorie intake, it's essential to balance their use with other healthy habits, such as portion control, balanced meals, and regular physical activity, for effective and sustainable weight loss.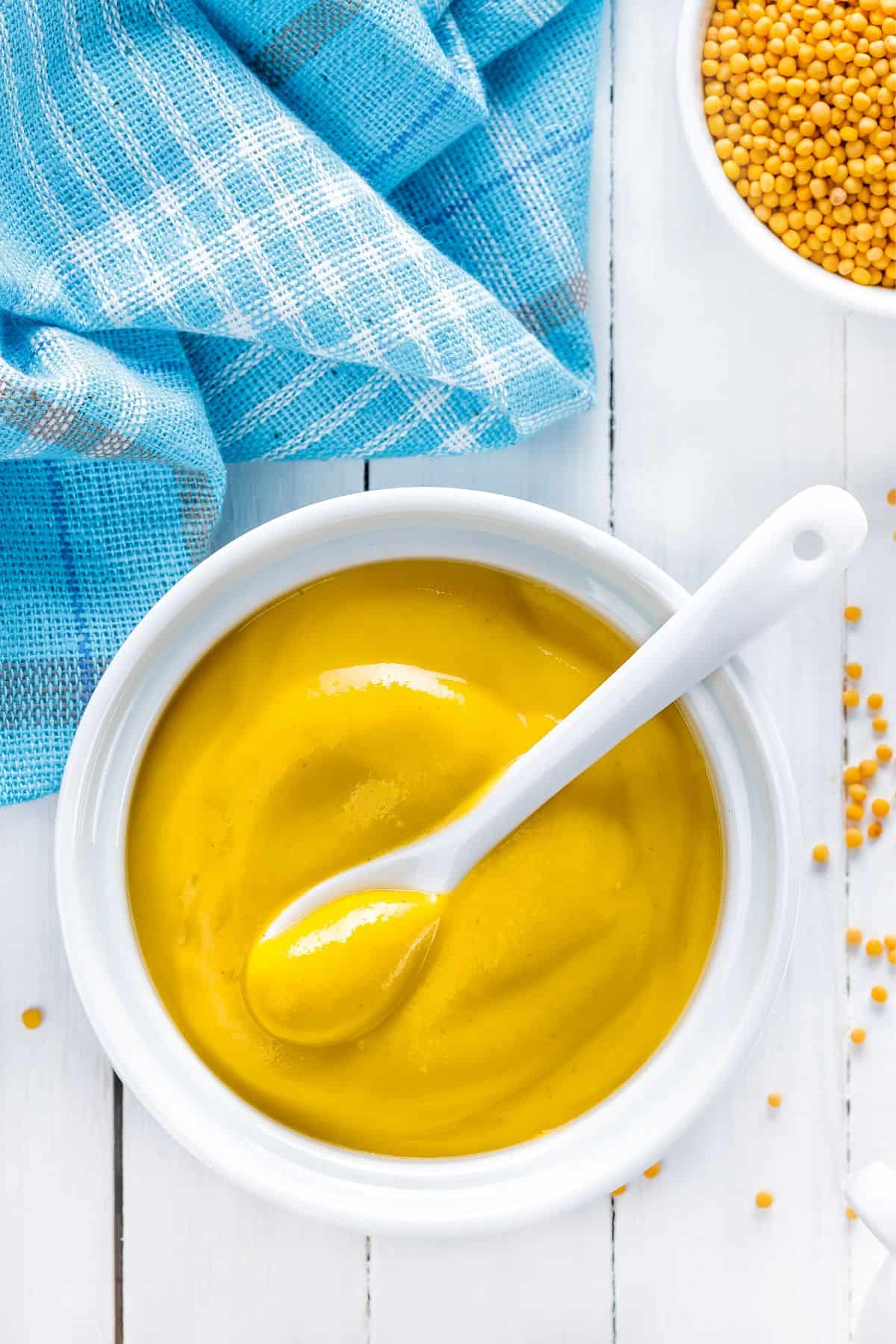 Low Calorie Condiments options
Here are some examples of low-calorie condiments and dressings that you can incorporate into your meals. These are a great way to add a boost of flavor and are a great alternative to others with high amounts of calories:
Mustard: Mustard is a flavorful and low-calorie condiment that adds tanginess to sandwiches, salads, and marinades. Yellow mustard, whole grain country mustard (with mustard seeds) and Grey Poupon are a popular condiment and a great low calorie condiment. It is generally low in calories and fat.
Salsa: Salsa is a delicious and low-calorie option made with tomatoes, onions, peppers, and herbs. It can be used as a dip, topping for grilled meats or vegetables, or as a flavor enhancer in various dishes.
Vinegar: Vinegar, such as balsamic vinegar, apple cider vinegar, wine vinegar or rice vinegar, can add tanginess to your dishes without adding many calories. It works well in salad dressings, marinades, and sauces.
Hot Sauce: Varieties of red hot sauce, like Tabasco Sauce or Sriracha sauce, is a spicy condiment that can add flavor to your meals without adding many calories. Be mindful of sodium content if you're watching your sodium intake.
Greek Yogurt: Plain, non-fat Greek yogurt can be used as a base for creamy dressings and dips. It is a healthier alternative to mayonnaise or sour cream, as it is lower in calories and higher in protein.
Lemon Juice or Lime Juice: Citrus juices, such as lemon or lime juice, can add a refreshing and tangy flavor to your dishes. They are virtually calorie-free and work well in salad dressings, marinades, and as a seasoning.
Low-Fat or Light Salad Dressings: Look for low-fat or light versions of your favorite salad dressings. These options often have fewer calories and less fat compared to their regular counterparts.
Soy Sauce or Tamari: Soy sauce or tamari can add umami flavor to stir-fries, marinades, and Asian-inspired dishes. Opt for reduced-sodium varieties if you are watching your sodium intake. Coconut aminos are another option that taste like soy sauce with slightly more calories but with significantly less sodium.
Herbs and Spices: Enhance the flavor of your meals with herbs and spices instead of high-calorie sauces or dressings. Options like basil, oregano, cumin, garlic powder, and chili flakes can add depth to your dishes without adding significant calories.
Homemade Dressings: Making your own dressings allows you to control the ingredients and keep the calorie content low. Consider using a combination of vinegar, herbs, spices, and a small amount of healthy oils like extra virgin olive oil to create flavorful and low-calorie dressings. Or use one of our favorite recipes: Low Calorie Ranch dressing, Skinny Green Goddess dressing, Skinny Blue Cheese dressing.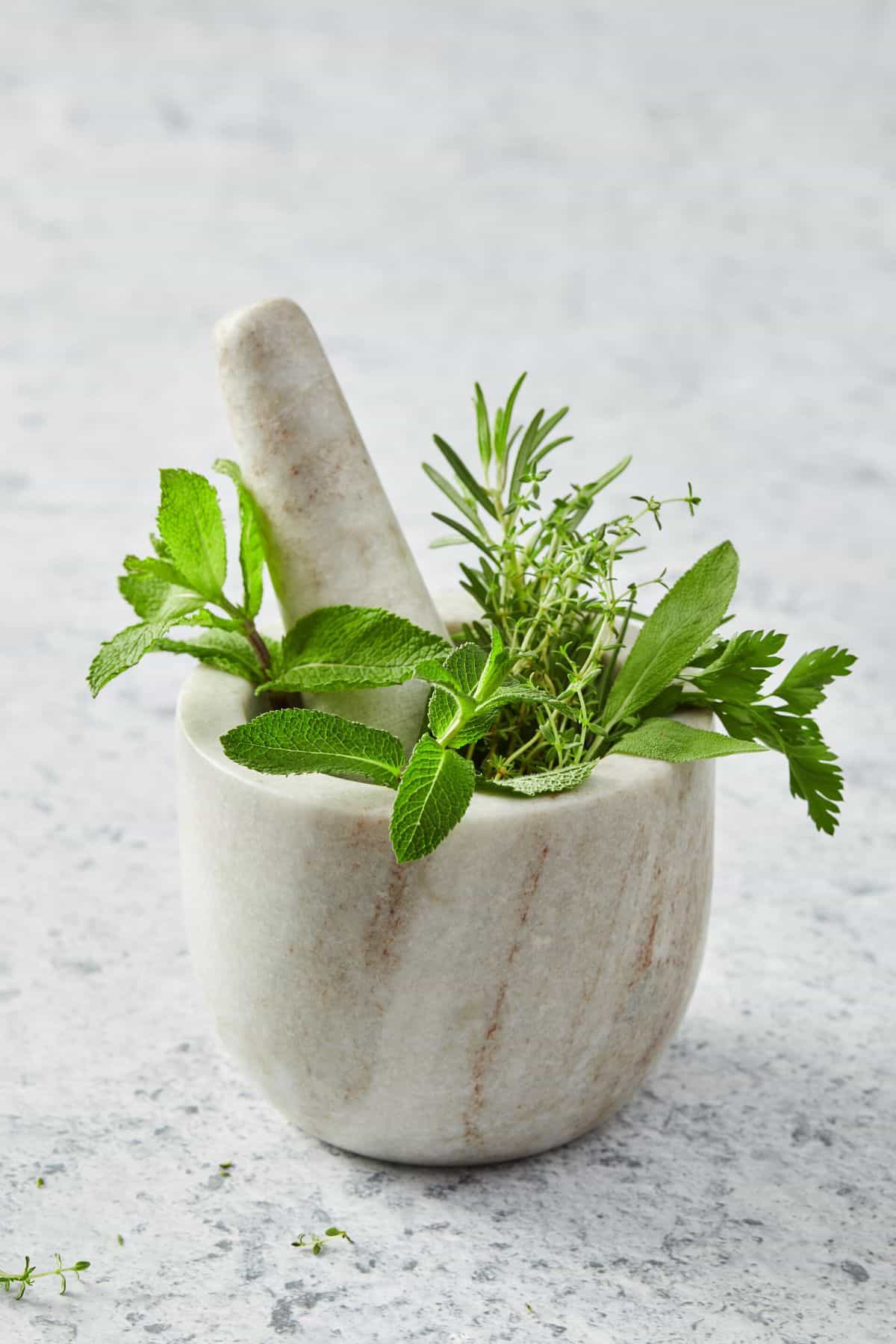 When using condiments and dressings, be mindful of portion sizes and avoid excessive use, as the calories can add up. Always check the labels for nutrition information and choose options that align with your dietary goals.