Late night snacking can be the biggest challenge on a low calorie plan. If you are a night time snacker and want to turn those snacking habits around or make it work better for you, this article is for you!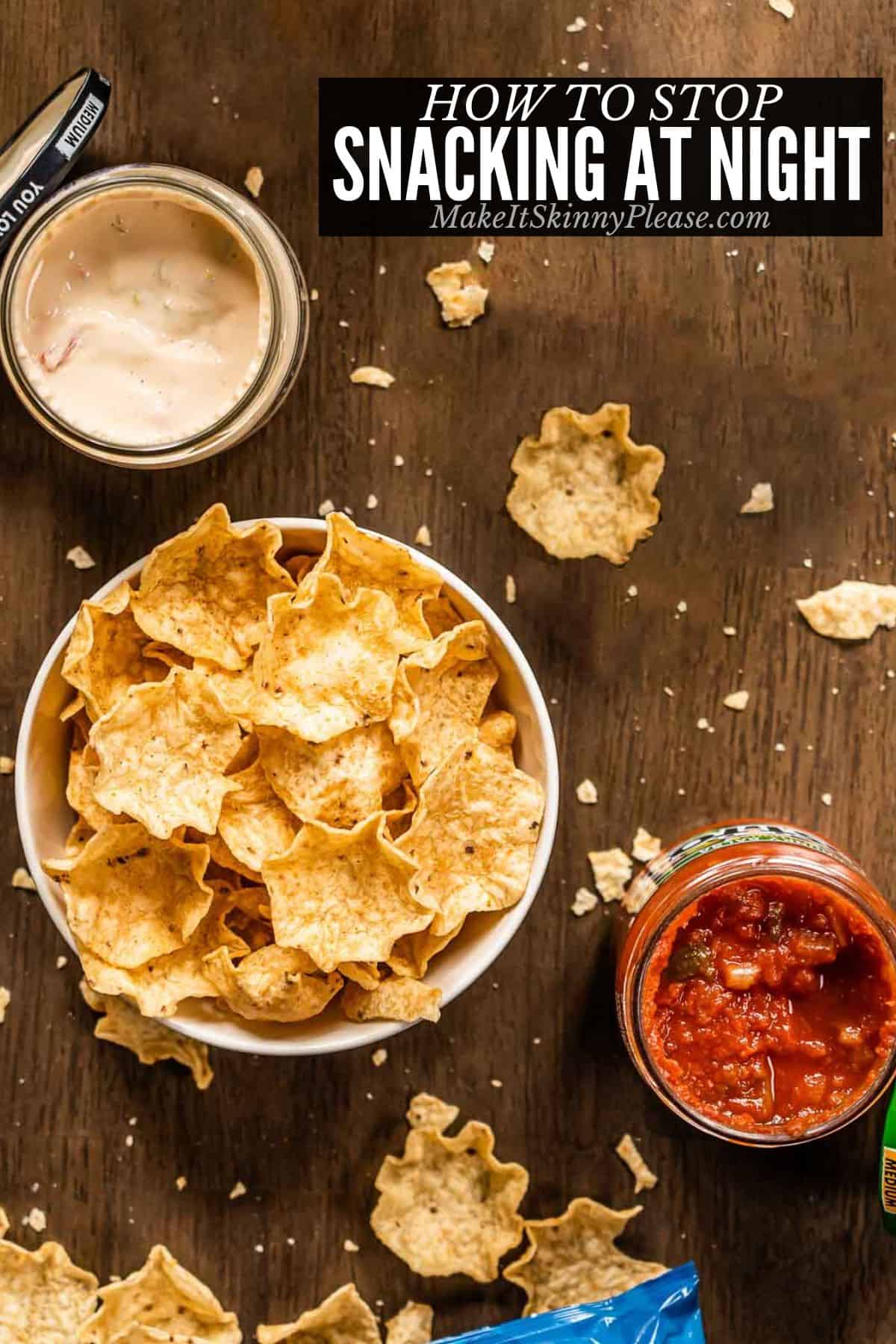 Do you ever have those days where your eating during the day is on point, you've exercised, consumed all the water you should only to roll into the late evening and you can't resist snacking? You've probably eaten all your calories for the day or Weight Watchers points and reach for nutritious snacks? Probably not. Ice cream, a bag of chips or other poor food choices for binge eating in front of the TV; am I right?
You aren't alone. Night time snacking is a challenge for many of us. But if you are unhealthy snacking not only will it contribute extra calories to your day but lends negative effects to your motivation and self confidence.
Snack time can be a great way to tide you over to your next meal on a busy day if the portion sizes are kept in check. And having snack foods that are nutrient-rich and low-calorie even at night can help with your weight loss goals if you plan right!
Jump to:
Why are you snacking at night?
There are several reasons why people snack at night. Here are some most common reasons:
Hunger: Sometimes, people snack at night because they genuinely feel hungry. If they haven't eaten a sufficient amount during the day or have a fast metabolism, they may experience hunger pangs at night.
Emotional eating: Many individuals turn to food as a way to cope with emotions such as stress, boredom, sadness, or loneliness. Snacking at night can serve as a distraction or source of comfort during these times.
Habit: Nighttime snacking can become a habitual behavior for some people. If they have developed a routine of eating in the evening or while watching TV, it can be challenging to break the habit even when they are not necessarily hungry.
Cravings: Late-night cravings for specific foods can be strong. People may desire sugary or salty snacks, desserts, or comfort foods, and the desire to satisfy those cravings can lead to nighttime snacking.
Lack of satiety: Certain meals or eating patterns throughout the day may not provide individuals with a feeling of fullness or satiety. This can lead to hunger later in the evening and prompt snacking.
Social or cultural factors: Social gatherings, parties, or events often occur in the evening. People may snack at night as a way to participate in these activities or enjoy the food offerings during nighttime socializing.
Irregular eating patterns: Shift work or irregular schedules can disrupt normal meal times. When individuals have meals at odd hours or skip meals altogether, they may experience hunger or cravings late at night.
Dehydration: Sometimes, thirst can be mistaken for hunger. If someone hasn't consumed enough fluids during the day, they may feel the need to snack at night instead of reaching for a glass of water.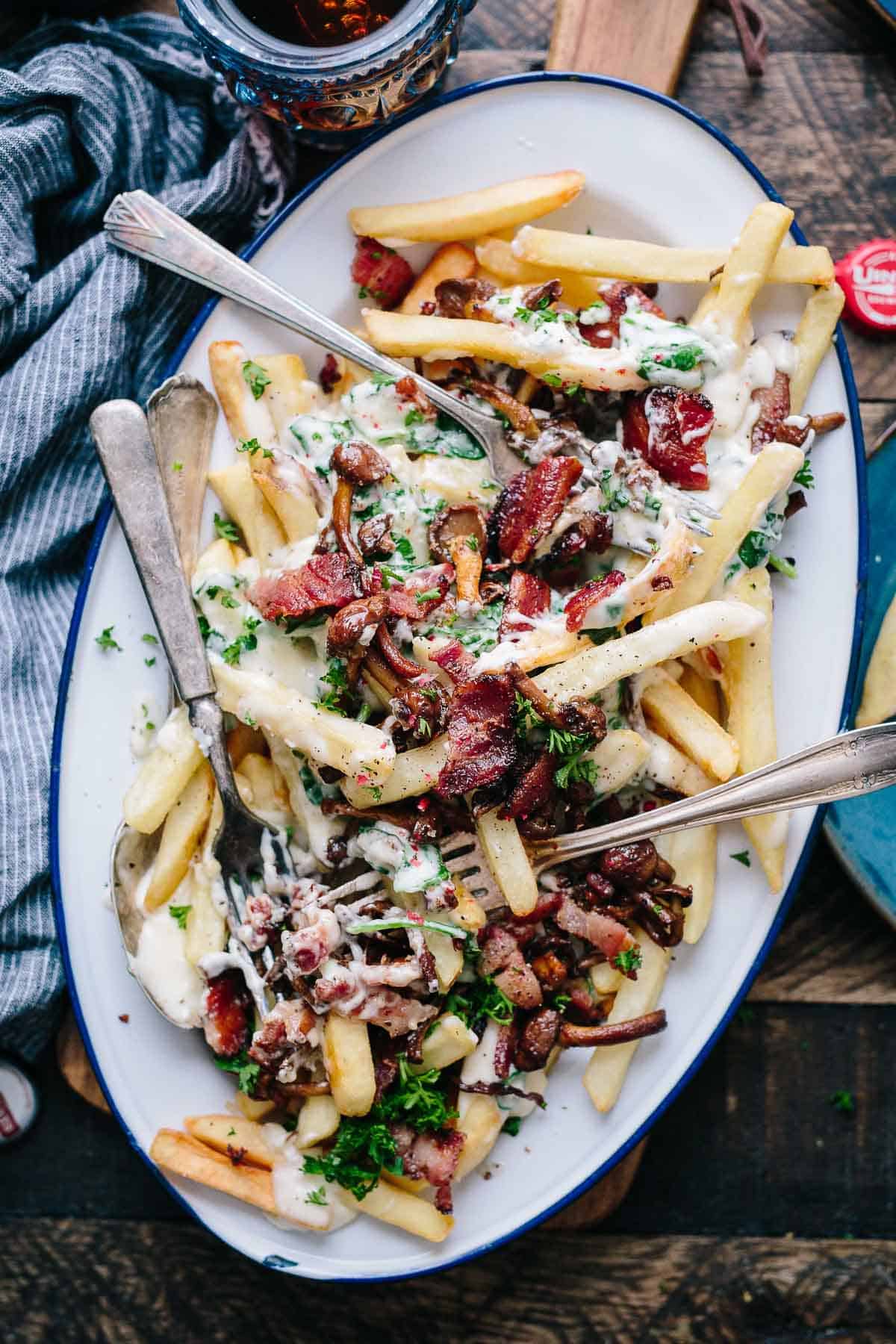 Is late night snacking bad?
Late-night snacking itself is not inherently bad or unhealthy. What matters more is the overall balance of your diet and lifestyle. However, there are some considerations to keep in mind:
Nutritional balance: Late-night snacking can be problematic if it leads to excessive calorie intake, especially if those calories come from unhealthy or highly processed foods. If your late-night snacks consist mainly of sugary, high-fat, or nutrient-poor options, it can negatively impact your overall diet quality.
Digestion and sleep: Eating heavy meals or large amounts of food close to bedtime may disrupt your digestion and interfere with sleep quality. This is particularly relevant if you experience issues like acid reflux or discomfort when lying down after eating. It's generally recommended to allow a couple of hours between your last meal or snack and bedtime.
Mindless eating: Late-night snacking can sometimes involve mindless eating, where you consume food out of habit, boredom, or without paying attention to your body's hunger cues. This can lead to overeating and contribute to weight gain over time.
Impact on hunger cues: Regularly snacking at night may affect your natural hunger and fullness cues. If you frequently eat before bed, you might not experience genuine hunger in the morning, leading to skipped breakfast or disrupted meal patterns.
While late-night snacking may not be inherently "bad," it's important to be mindful of the quality and quantity of the snacks you choose, as well as the timing in relation to your sleep.
If you find that late-night snacking is interfering with your overall health goals, it may be worth considering strategies to reduce or replace the habit with healthier alternatives. Ultimately, it's about finding a balance that works for you and supports your overall well-being.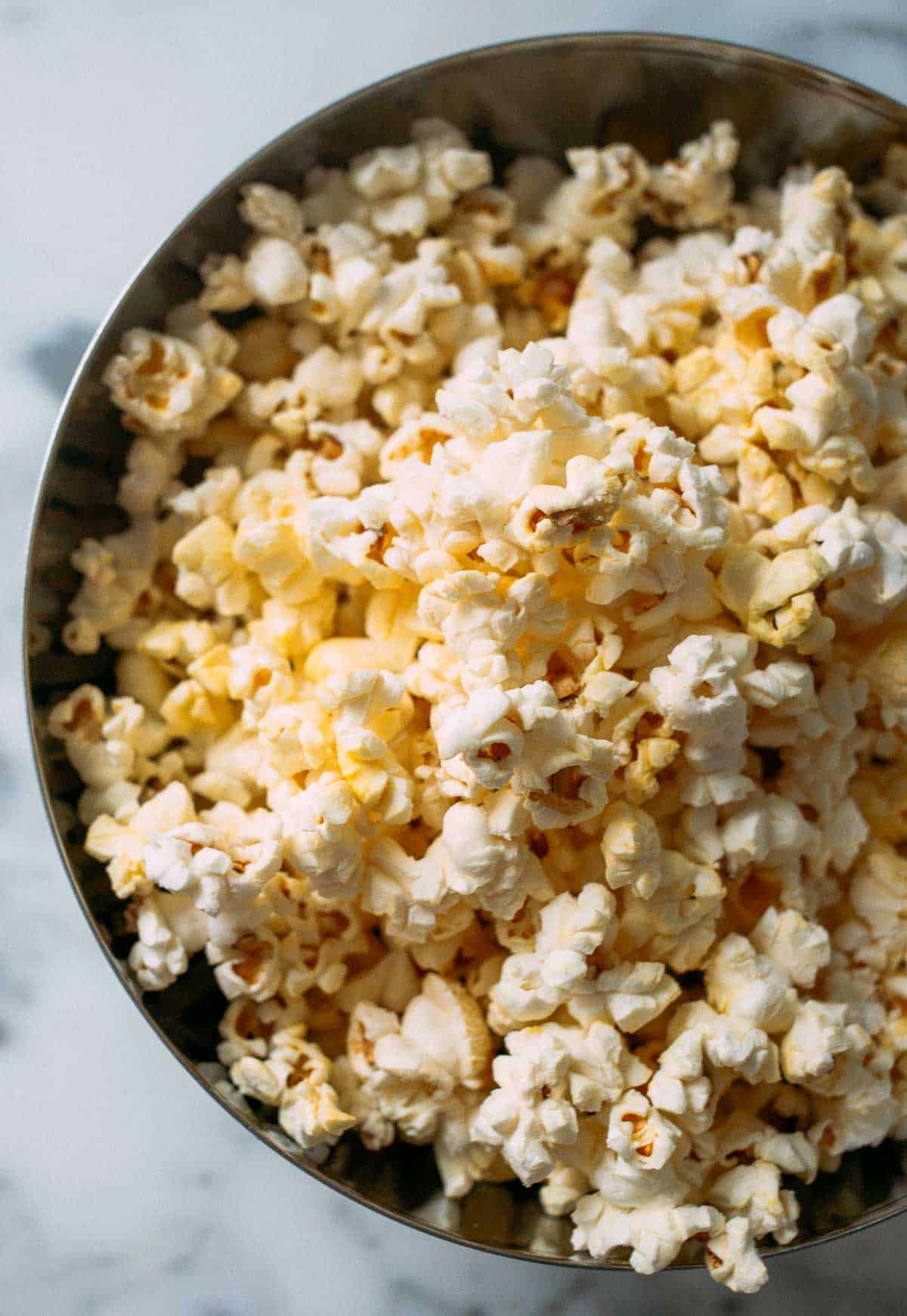 How to stop late night snacking
If you want to reduce or stop late-night snacking, here are some strategies that can help:
Identify triggers: Pay attention to what triggers your late-night snacking. Is it boredom, stress, or certain emotions? Understanding the underlying reasons can help you address the root cause of the behavior.
Establish a regular eating pattern: Aim to have balanced meals and snacks throughout the day. By providing your body with adequate nutrition and satiety during the day, you'll be less likely to feel hungry or crave snacks at night.
Practice mindful eating: When you do eat, be fully present and mindful of the experience. Slow down, savor each bite, and pay attention to your body's hunger and fullness cues. This can help you better regulate your food intake and reduce mindless snacking.
Stay hydrated: Sometimes, thirst can be mistaken for hunger. Make sure you're drinking enough water throughout the day. If you feel the urge to snack at night, try having a glass of water first to see if it alleviates the craving.
Create a healthy bedtime routine: Establish a relaxing routine before bed that doesn't involve eating. Engage in activities such as reading, taking a bath, practicing relaxation techniques, or engaging in a hobby to distract yourself from snacking.
Remove temptations: Keep unhealthy snacks out of sight or remove them from your home altogether. If you don't have easy access to tempting foods, you'll be less likely to indulge in late-night snacking.
Opt for healthier alternatives: If you still feel the need to snack at night, choose nutritious options. Keep a variety of fruits, vegetables, yogurt, or other healthy snacks readily available. These options can satisfy your cravings while providing essential nutrients. See some specific ideas in the section below.
Seek alternative coping mechanisms: Find healthier ways to cope with emotions or stress that don't involve food. Engage in activities like exercise, journaling, meditating, or talking to a friend to manage emotional triggers without resorting to snacking.
Get enough sleep: Lack of sleep can disrupt appetite regulation and increase cravings for unhealthy foods. Aim for a consistent sleep schedule and prioritize quality sleep to reduce the likelihood of late-night snacking.
Seek support: If late-night snacking is a persistent issue for you, consider seeking support. Buddy up with a friend to talk through it or even from a healthcare professional, registered dietitian, or therapist if you feel you need more support to break this habit. They can provide personalized guidance and help you address any underlying issues related to your eating habits.
Remember, breaking habits takes time and effort, so be patient with yourself. It's okay to have occasional indulgences, but focusing on overall healthy eating patterns and addressing the underlying reasons for late-night snacking can lead to positive changes over time.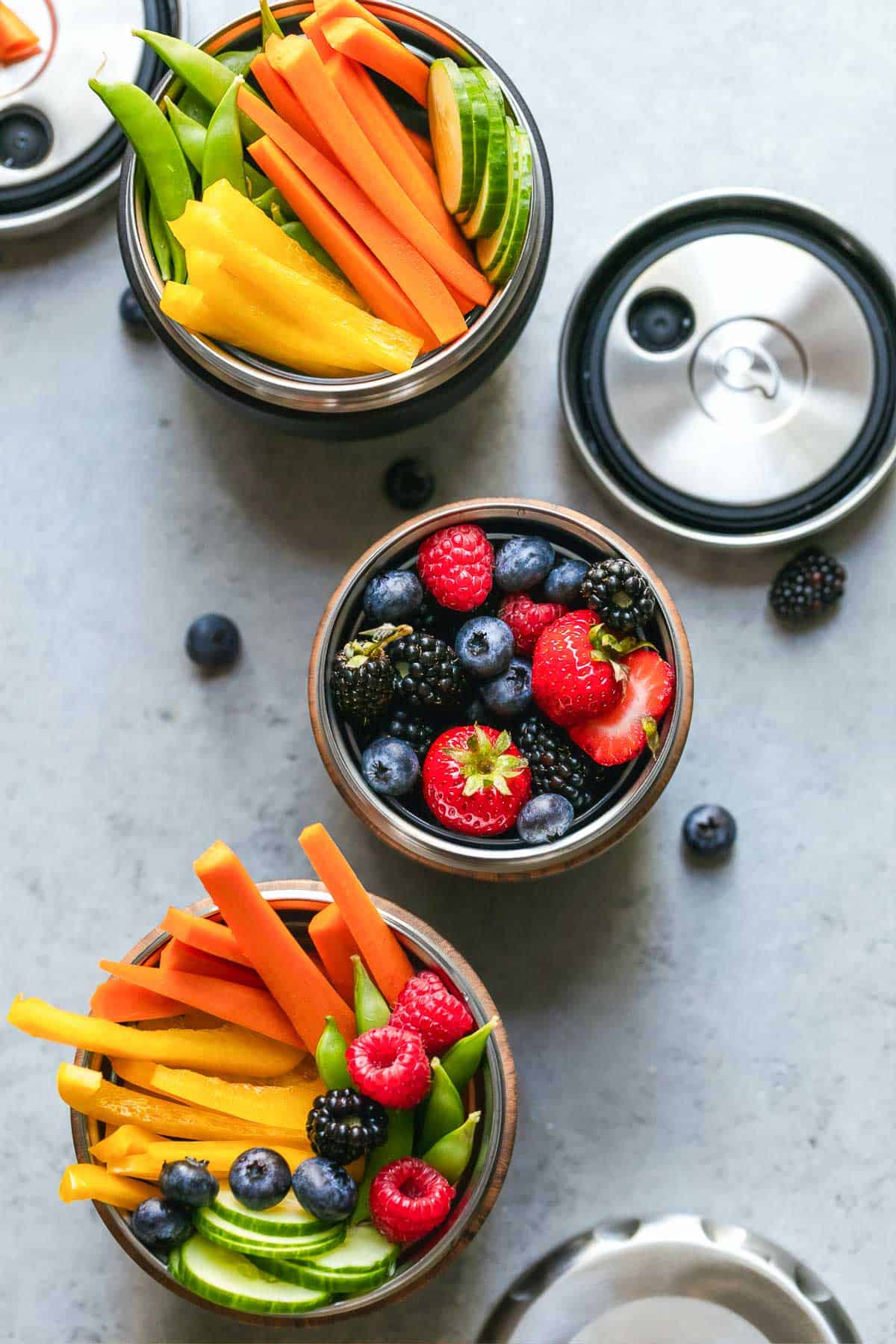 Late Night Low Calorie Snack Ideas
Sometimes you just need a snack late at night or maybe you want to build it into your plan. Pick a healthier option, add it to your daily food journal or tracking app so you allow yourself guilt-free night time snacks in addition to your regular meals.
Opt for healthier choices are well balanced and satisfying to add to your healthy eating pattern.
If you're on a low-calorie eating plan and need a snack late at night, here are some low-calorie snack ideas:
Vegetables and Hummus: Enjoy raw sliced vegetables like carrots, bell peppers, cucumbers, or cherry tomatoes with a side of low-calorie hummus. This combination provides fiber, vitamins, and a satisfying crunch.
Greek Yogurt with Berries: Choose plain, non-fat Greek yogurt and top it with a handful of fresh berries like strawberries, blueberries, or raspberries. Greek yogurt is high in protein, which can help keep you feeling full.
Air-Popped Popcorn: Popcorn is a low-calorie and high-volume snack. Opt for air-popped popcorn without added butter or excessive seasoning. You can add a sprinkle of herbs or spices for flavor.
Rice Cakes with Nut Butter: Choose plain or lightly flavored rice cakes and spread a thin layer of nut butter, such as almond or peanut butter, on top. This combination offers a balance of carbohydrates, protein, and healthy fats.
Cottage Cheese and Fruit: Cottage cheese is low in calories and high in protein. Pair it with sliced fruits like peaches, pineapple, or melon for a refreshing and satisfying snack.
Hard-Boiled Eggs: Hard-boiled eggs are a convenient and protein-packed snack. They are relatively low in calories and provide essential nutrients. Sprinkle a pinch of salt and pepper or a dash of hot sauce for added flavor.
Veggie Sticks with Salsa: Cut up celery, cucumber, and bell pepper sticks and dip them into salsa. Salsa is usually low in calories and can add a flavorful kick to your snack.
Lightly Salted Edamame: Edamame, or young soybeans, is a good source of plant-based protein. Steam or boil them and sprinkle with a small amount of sea salt for a satisfying and nutritious snack.
Chia Seed Pudding: Mix chia seeds with unsweetened almond milk or low-fat milk and let it sit in the refrigerator until it thickens into a pudding-like consistency. Add a dash of vanilla extract or a sprinkle of cinnamon for flavor.
Roasted Chickpeas: Rinse and drain canned chickpeas, toss them with a small amount of olive oil, and roast them in the oven or air fryer until crispy. Season with spices like paprika, cumin, or chili powder for a flavorful, crunchy snack.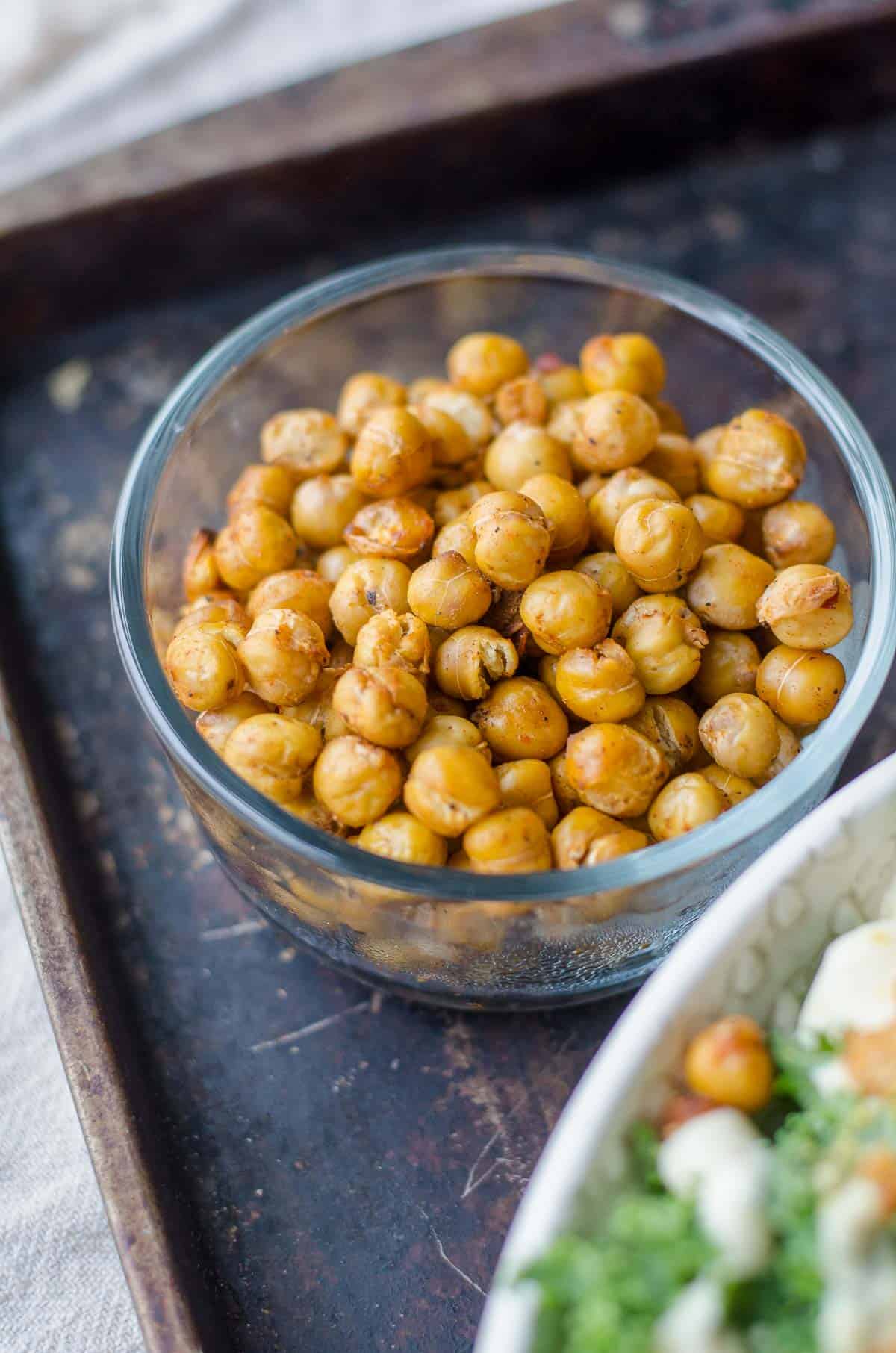 Remember to be mindful of portion sizes even with low-calorie snacks, as the calories can add up if consumed in excess. Additionally, it's important to listen to your body's hunger and fullness cues and consider whether a late-night snack is truly necessary or if it might be better to focus on maintaining a regular eating pattern.