This week WW (formerly known as Weight Watchers) released their latest new plan: Personal Points. It's an exciting new personalized approach to weight loss and wellness.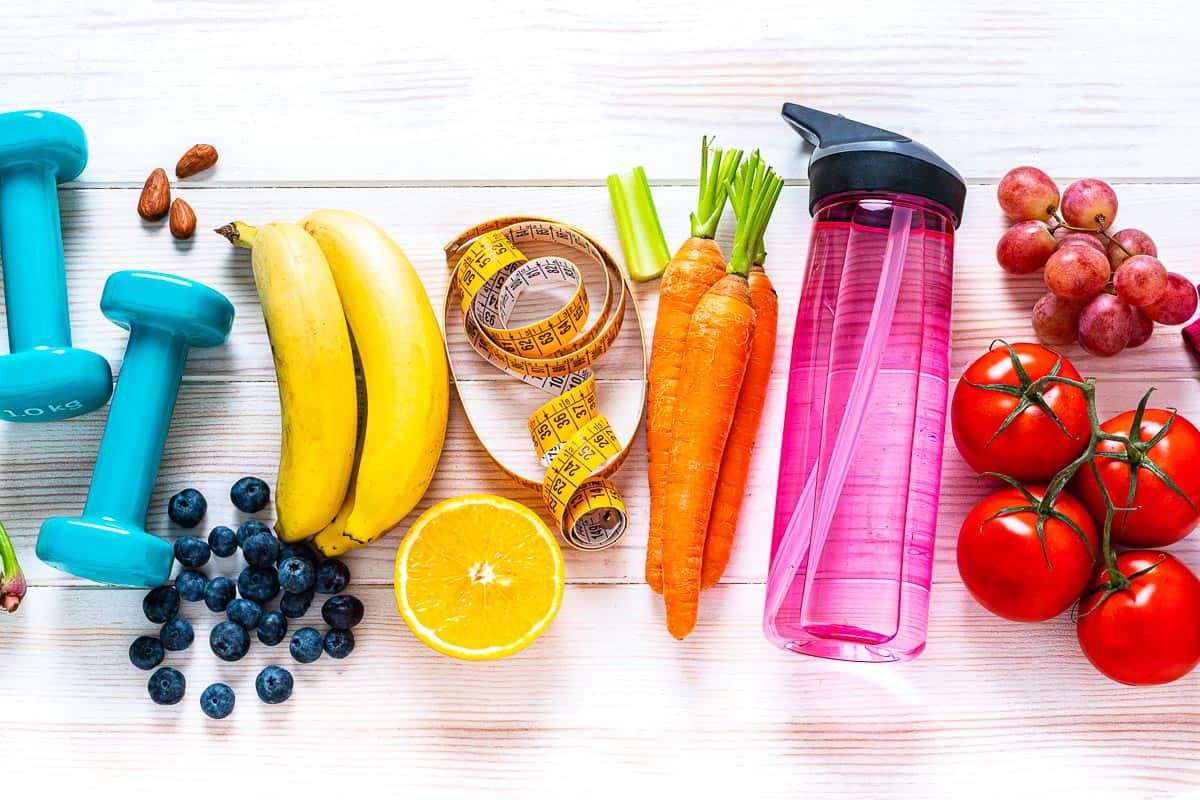 This change is bringing up lots of emotions across the board. Totally understandable; it's a unique approach unlike any other program change.
Jump to:
MISP Recipes will have Personal Points!!
Before we dive into tips, I wanted to let you know starting tomorrow all the recipes on Make It Skinny Please will have the ability to check and track Personal Points!! Over the coming week we'll be revamping the recipe card at the end of the recipe post to have a button for WW Personal Points.
You'll need to be logged into your WW app. When you select the button the ingredients with points will populate in your app with YOUR Personal Points values.
Until the recipe card is updated there will be a button just above the recipe card that will allow you to do this. We hope this makes enjoying our recipes that much easier for your journey.
WW Personal Points Highlights
Personal Points calculates a plan based on your favorite foods to make them even more workable.
There is now only one plan and everyone's Personal Points (both the foods and points amount) is slightly different. No two plans will be the same.
The new points algorithm is factoring in calories, fiber, protein, unsaturated fats, saturated fats and added sugar (SmartPoints used calories, saturated fats, protein and sugar). The bolded nutritional factors are new.
Emphasis on the benefits of non-starchy vegetables, drinking water and exercise through 'reward' of earning more points by doing these things.
A personal assessment will determine your ZeroPoints foods. There is not a standard list for all members, it's personalized.
Didn't get a plan you like?
I'm in multiple WW forums and they have been on fire this week with new plan chatter. The Personal Points assessment is meant to take your stated favorite foods and the way you like to eat and turn that into a plan fitting your weight loss journey.
However a number of people have stated that they don't WANT their favorite foods in their zero points list because it's too difficult to control how much they eat.
Did you know you can retake the assessment? You can! As many times as you want to until landing on a workable plan for you. There are apparently 2000 combinations of food outcomes from the assessment so if you want to tweak things just retake it.
How to retake the assessment
In your WW app, click your profile in the top right corner (the head outline)
Click Settings
Click Food Settings
Click ZeroPoint Food Settings
When asked if you 'Want to try something new?' click next
You'll need to click a reason about changing and 'Go to PersonalPoints Engine'
Then you can retake the assessment
Tips for Success
I will note several people in my WW Facebook forums are sharing some great first week weight losses on the plan. From 1.5 to 5 pounds! Would love to hear from you how it's going if you are doing the plan (leave a comment below)!
I wanted to share some tips for success for the three 'earn back' portions of the plan. It's a great area of personal opportunity and improved health and wellness.
Drinking more water
You can earn 1 WW Personal Point for drinking 60 ounces of water a day. NOTE: you cannot earn more than 1 point a day.
I personally believe the easier and more fun something is the more likely people are to do it (that's true for me at least). So making drinking water easy will bring the most success.
Use a 64-ounce water bottle. This is the target amount of water for the day so if you have a 64-ounce container, fill it up first thing in the morning, you just have to finish it before the end of the day. No counting glasses.
Two 32-ounce water bottles. 64-ounce containers are large so not as easily portable. Having two containers may fit into busy lifestyles more easily. Fill them up in the morning, keep them in sight and finish before the end of the day. This style has lines to monitor progress AND motivational messages too!
Use a water bottle with a counter. These are smaller (more portable water bottles) with a counter on the top. Every time you finish a bottle move the counter to keep track. This bottle is one everyone in my family has used. There are other styles with lines on the side of the bottle so you can monitor your progress.
Use a straw. I'm not sure why this makes it easier but for me I can drink more water with a straw. I think you can drink more faster and it feels more luxurious than gulping from a glass. Metal straws don't change the flavor of the water and are easy to clean. I found some great extra long metal straws with soft removable ends that are perfect for larger water bottles. You can find them here.
Eat more vegetables
You can earn 1 WW Personal Point per 1 cup of non-starchy vegetables and the earning is unlimited! Be sure TO track them to get the extra added back point.
We all know we need to do this but it can be a challenge. Make it easy.
Eat vegetables you like! Instead of having that thought "I should eat a salad', if salad isn't your thing choose vegetables you really do like. Vegetables are vegetables; it's the eating them that is important.
Prep ahead of time. Having the vegetables ready to go is a key to success. If you are hungry and have to rinse and chop vegetables you may pass and go for something else. Have them in glass jars or clear glass containers at eye level in the refrigerator so it's the first thing you see!
Buy prepared vegetables. You can buy baby carrots, cauliflower florets, broccoli florets, pre-washed greens, cut up celery from the grocery store. If you don't have time to prep the vegetables yourself. This is an easy success strategy.
Divide them into 1 cup portions. This is the magic amount to earn 1 WW Personal Point. Divide the vegetables into 1 cup portions which makes them easy to grab-and-go as well as track on your plan.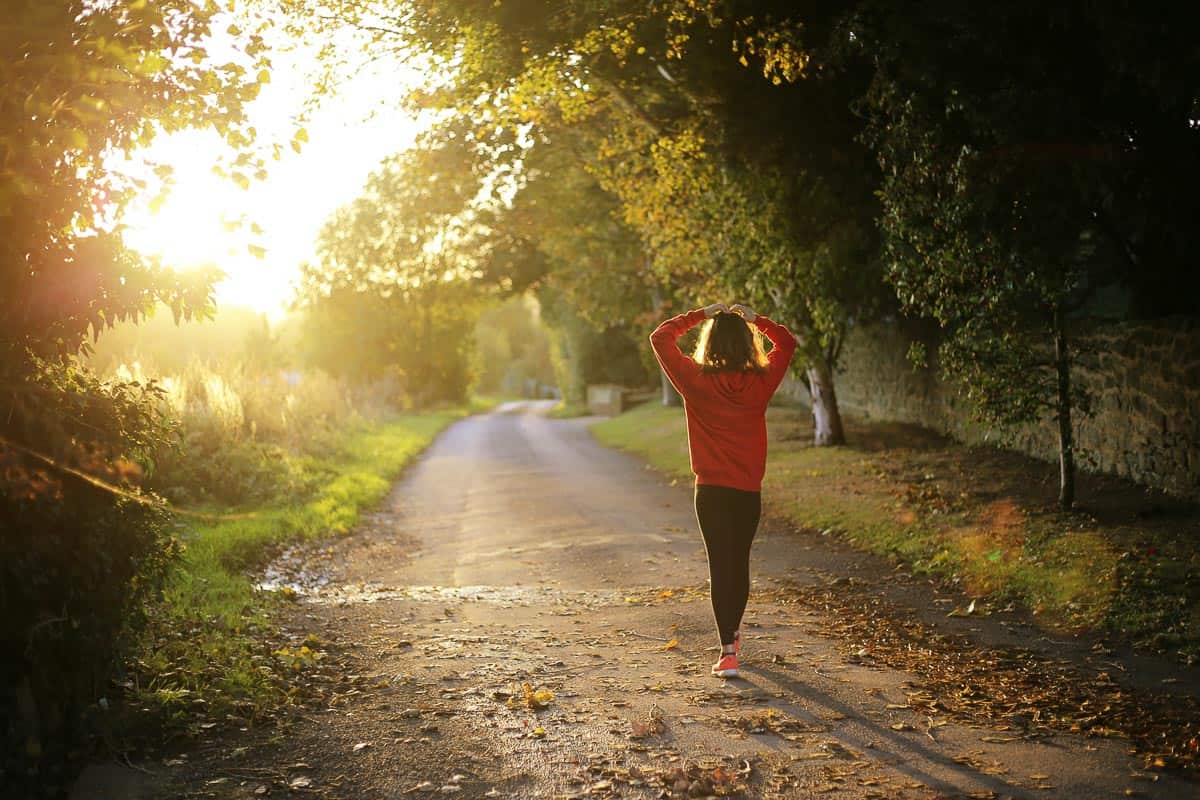 Exercise
Moving more will add more Personal Points to your weekly budget (points amount "depends on the activity as well as your age, height, biological sex and weight"); the points will be calculated in your app.
Studies show moving more leads to better weight loss results when paired with a healthy eating plan. This doesn't mean you need to run a marathon.
Starting is the hard part. Especially if you have not been active, just getting going is the hard part. Take a walk around the block. Park your car farther from the entrance to the store. Take the stairs instead of the elevator. Look for movement opportunities wherever you are. You'll be surprised at how that starts to add up in benefit! AND it does get easier.
Find activities you love. Whether it's dancing to your favorite music while you clean the house or taking up a new form of exercise, if you love what you are doing you are going to do it more often and happily.
Look for 'Activities in disguise'. This is a WW term for activities that perform exercise disguised as something else. Gardening, cleaning the house, organizing the garage. Anything that gets you moving for a sustained period.
Do a challenge. There are many groups online and in the WW Connect community for doing a personal fitness challenge. Find one that resonates for you. Having the accountability to share your results and support each other is incredibly motivating.
Use a fitness tracker. Fitbit, Apple Watch, pedometer or whatever works for you. You don't have to break the bank; get one that is affordable. Having feedback about your progress is gratifying and motivation to keep going.
Are you on the plan? I'd love to hear your thoughts and experience. Please leave a comment below.